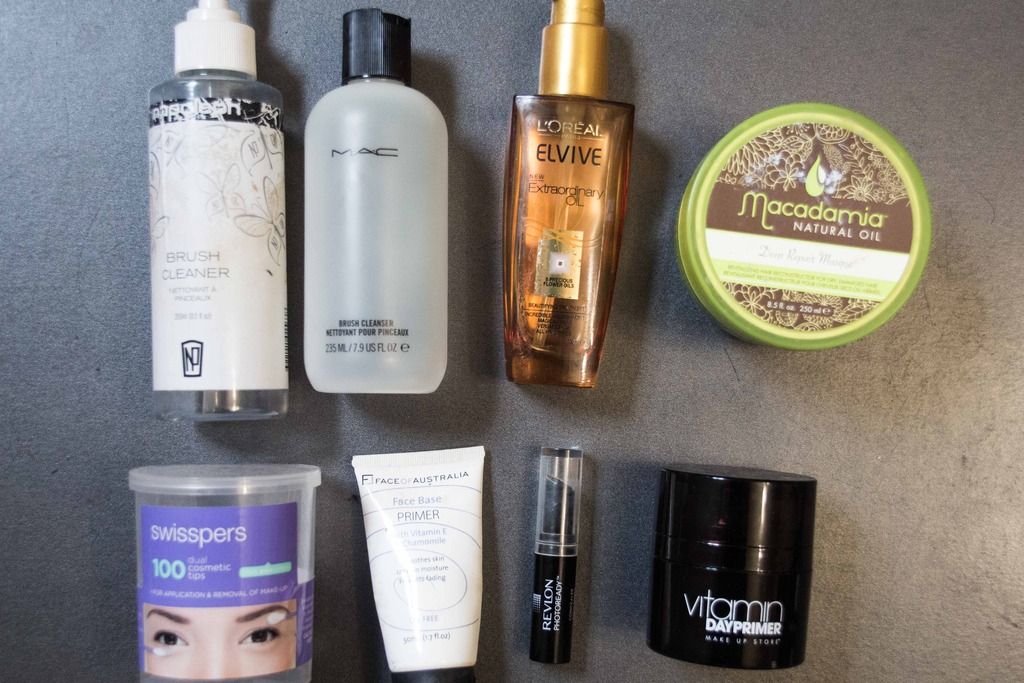 There's something so damn satisfying about seeing so many products totally used up.
I am always so sad when I finish a tub of the Macadamia Oil Deep Repair Masque - this product does wonders for my hair. It's a bit expensive at $32 for 250mL. It is a lot easier to get your hands on these days - when I first started using this I could only get it from Beauty Bay. Now it's stocked at Woolworths! I haven't repurchased this yet because I'm working through some other hair products, but I definitely will be buying this again.
The Swisspers Dual Cosmetic Tips are absolutely essential to have on hand when doing eye make-up (especially when doing winged eyeliner!). These have a flat oval pad on one end, and a pointy tip at the other end. So versatile, I will forever repurchase these.
I've finished up two primers lately; the Face of Australia Face Base Primer and the Make-up Store Vitamin Day Primer.
The MUS primer is really rich, very moisturising and my favourite primer ever. Unfortunately, it's also discontinued. I hate when companies do that.
The FOA primer is a dupe for Napoleon Perdis' Autopilot primer. I used to love this, but I think now my skin needs something more hydrating - I find this leaves my foundation looking worse-for-wear at the end of the day. So I won't be repurchasing this one.
I have finished up the Revlon Photoready concealer - I really like this concealer for my under-eye area. It's creamy and covers up dark circles well, without settling into fine lines. I don't love it as much for covering up blemishes - it tends to cling to the skin, and make pimples look scabby, so I avoid it for that use. I have already repurchased this.
Brush cleansers! I really like how effective the Napoleon Perdis Brush Cleaner is - it spot-cleans my brushes really well. I just totally resent paying $40 for 250mL when I'm positive the main ingredient is alcohol. For that reason, I won't repurchase it.
I have also recently finished up the MAC Brush Cleanser - This retails for $20 for 235mL. I hate the packaging for this - the lid leaks way too easily, which wastes a great deal of product. I also feel a bit 'meh' about the product. It doesn't do a great job at spot-cleaning - it just doesn't get the colour out when using it to clean eye brushes, and it doesn't effectively clean my foundation brushes. So I won't be repurchasing this ever again.
In better review-news, I freaking love the Loreal Elvive Extraordinary Oil - this is the original formula; they've since released a few different ones. I love this and use it constantly on my hair - after straightening, before blow-drying, after blow-drying, when it's just feeling dry. I love how this restores the smoothness and shine to my hair. I have repurchased one of the other formula types, but I will definitely return to this original one.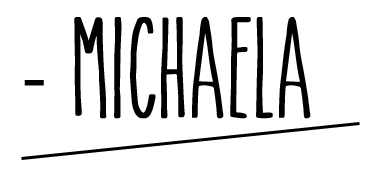 Twitter
|
Youtube
|
Instagram
|
Pinterest
|
Facebook
|
Bloglovin