If you missed Part 1 of my Essie nailpolish collection, click
here
to catch up.
This post will take you through the brighter colours in my collection.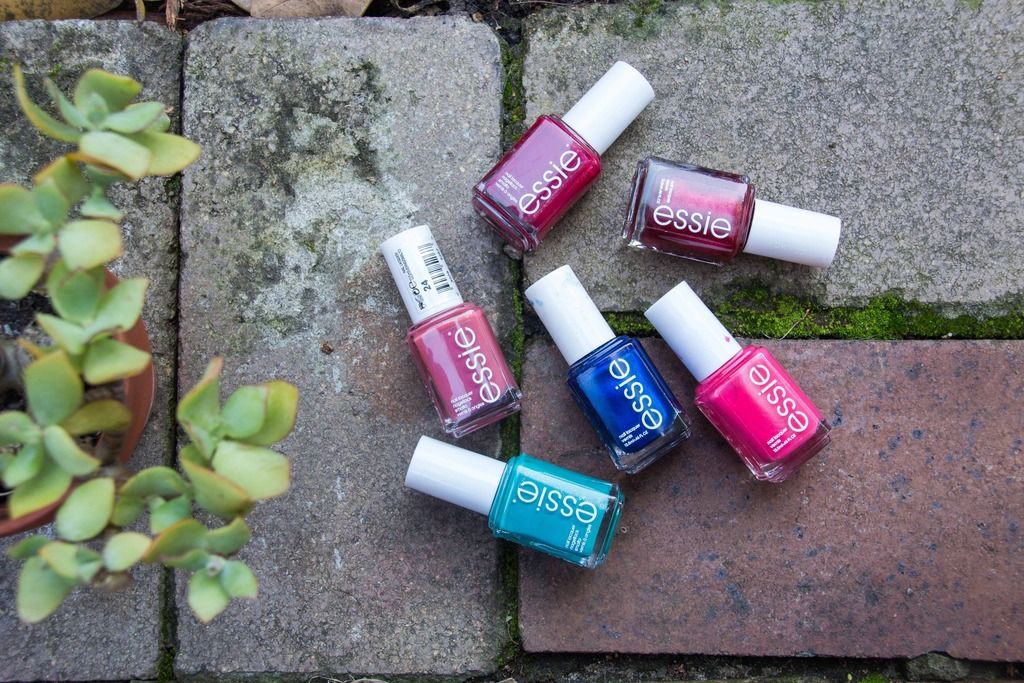 Naughty Nautical: A blue-green colour, stunning for spring/summer. This colour has a bit of subtle shimmer to it (only really obvious if the light hits your nails in the right way), making it quite unique. Is opaque in two coats, and I get compliments every time I wear it.
Aruba Blue: A deep, royal blue, perfect to wear all year-round. This is one of my most favourite in my entire nailpolish collection. The formula is quite thick, and is opaque in two coats.
Peach Daiquiri: This colour is a bit tricky to describe, and I don't think I've come across anything like it. It's a dark coral, pinkish, red, it's bold, it's bright. Although the polish is not a thin consistency, I find this one applies best if you put on three thin coats rather than two thicker coats. Love this even more now that the weather is warming up, and have had compliments every time I've worn it to work.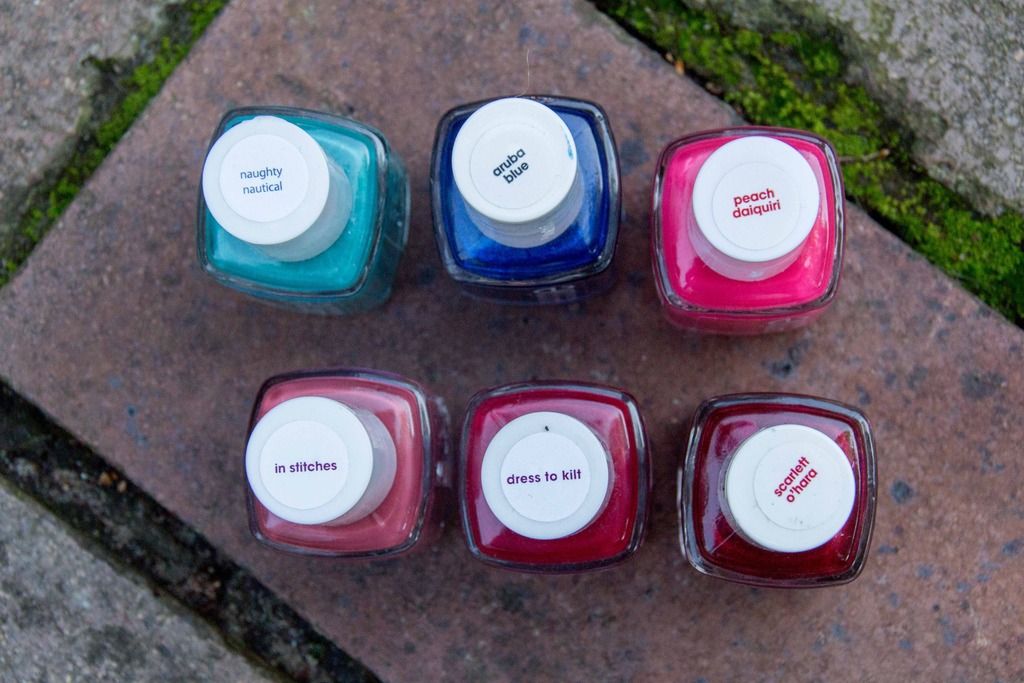 In Stitches: This is a muted brown-y pink, almost terracotta colour. This applies relatively easy, but I feel like it takes longer to dry than my other colours, even when I have a quick dry topcoat on top.
Dress to Kilt: This gorgeous red was part of Essie's fall collection last year. Although this colour is stunning in the Winter months, I think it works all year round. This is a true berry red, only takes two coats to get to opacity.
Scarlett O'Hara: One of my all-time favourites. This red is deeper than dress to kilt, and almost metallic with subtle shimmer throughout. I always get compliments when I wear this colour, and I actually catch myself staring at my fingernails - it shines like wearing rubies. I feel like I can normally get about 5-6 days of wear with this (and a top coat) before it chips. I love wearing this in Winter, and I love wearing it for Christmas.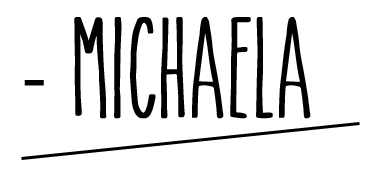 Twitter
|
Youtube
|
Instagram
|
Pinterest
|
Facebook
|
Bloglovin