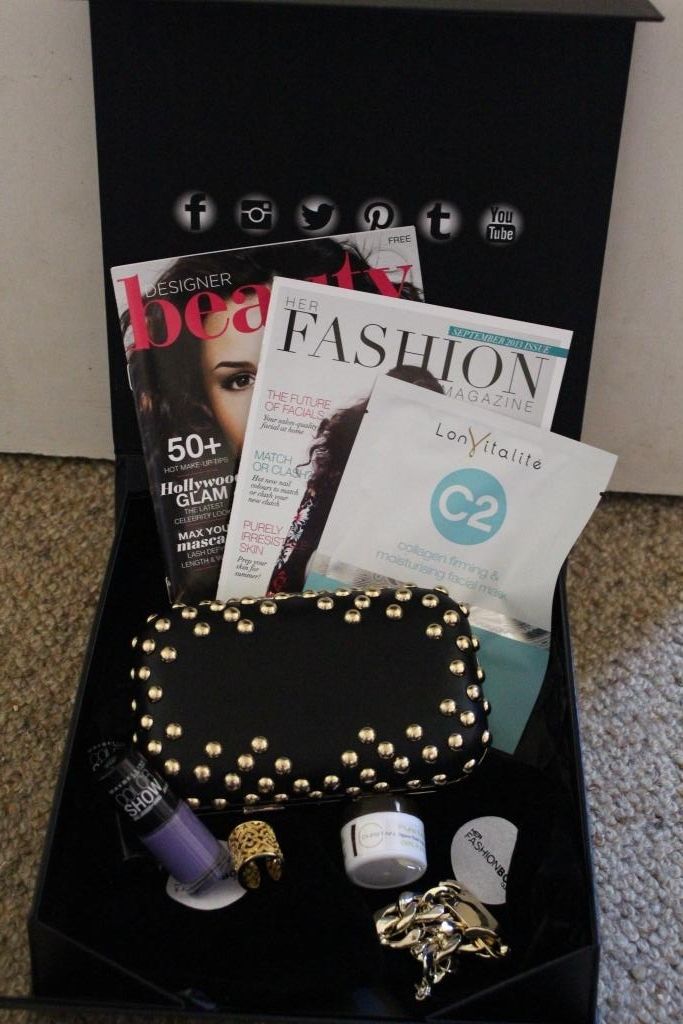 It's been quite a while since I unsubscribed from monthly subscription boxes. Although I loved getting surprises in the mail each month, I found I wasn't using all the samples I was receiving, so I was essentially just wasting my money. I still have a box of samples on my desk that I'm still making my way through. Maybe once they've run out I'll re-subscribe to the beauty boxes.
In the meantime, I've subscribed to Her Fashion Box. HFB is a mix of fashion, beauty and lifestyle products, delivered to your door every month for $39.95. There's no contracts, and you can cancel anytime. Which is a condition I love, being so fickle and all.
$39.95 is pretty steep, especially since I was paying $30 (combined) for two boxes previously. The difference between this box and others though is that you get a lot more full sized products, thus really getting your money's worth. You get to choose your 'style' as well, and unlike some other boxes that provide the illusion of choice, HFB actually tailors the products you receive to the style you choose. The styles are classic, feminine and trendy. (I signed up to classic)
And if $39.95 is too much, you can sign up to the "Her Fashion Boxette", which is a slightly smaller box at $24.95 per month.
So, I signed up last month, and even though I signed up past the date for September, they sneaked me onto the list anyway, so I got to receive the September box yay!
Here's what was inside: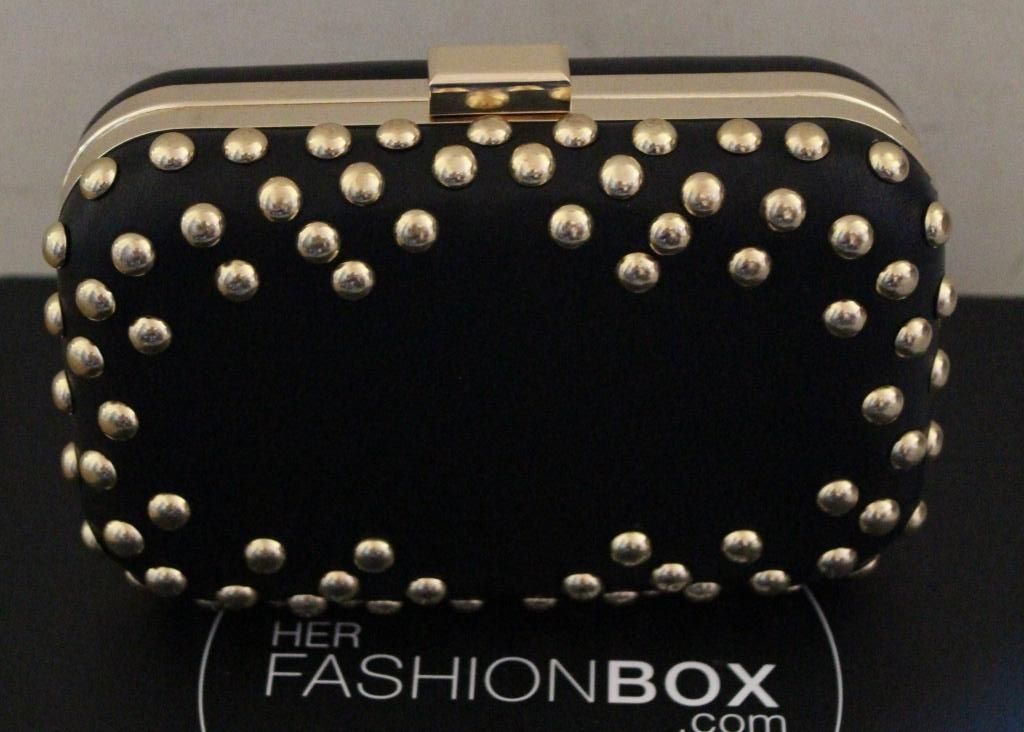 Black clutch with gold studded detailing (RRP $39.95)
I love clutches, and this one pays homage to Alexander McQueen (only my most favourite designer ever, guys you know me too well!) It's sleek, sophisticated, classic...will go with everything. I'm so in love with it.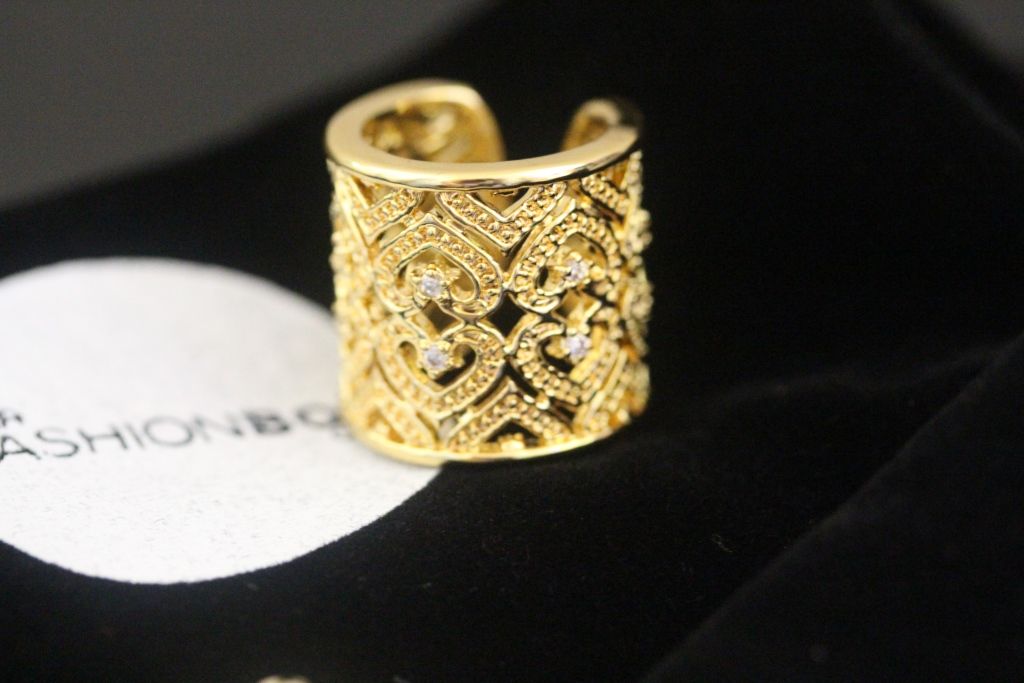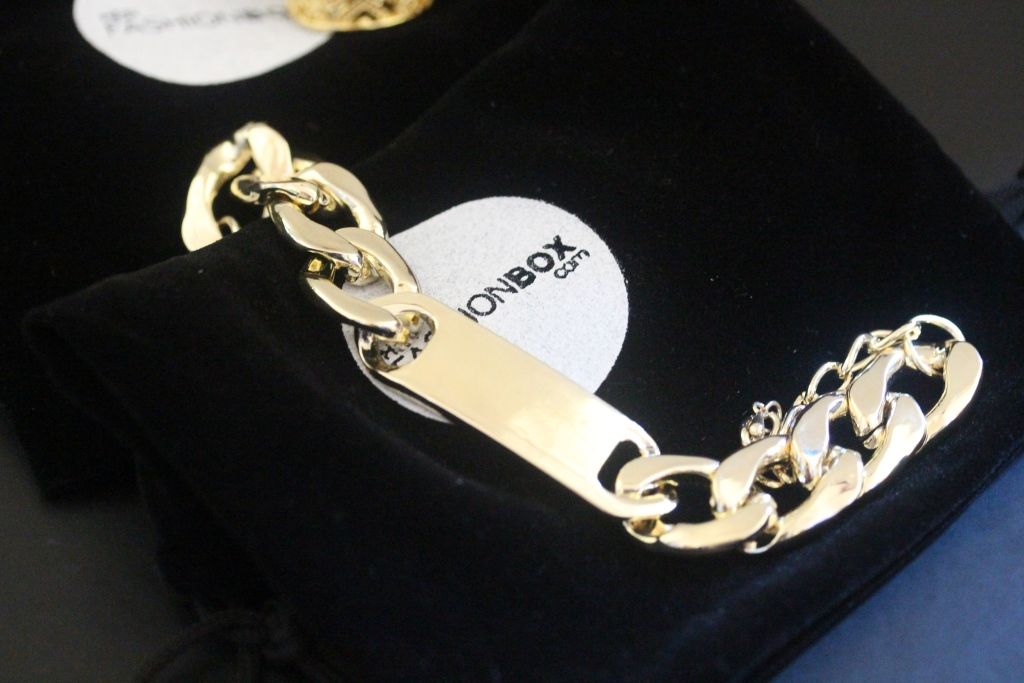 'The Midas Touch' Ring (RRP $24.95)
'Androgychic' ID bracelet (RRP $29.95)
Both of these are really cool, real gold-plated pieces of jewellery that I'll actually wear. The ring has little hearts, but is chunky (which is a style that I love, and matches so many of my other rings!) and the bracelet is so effortlessly chic.
Maybelline Colour Show Nail Polish (RRP $5.95 each)
These are both colours I'll wear, and who doesn't love receiving nail polish?
Lonvitalite Collagen Firming and Moisturising Facial Mask (RRP $29 for 5 masks)
PureTan Organic Extra Virgin 100% Coconut Oil (RRP $11.95 for 65mL) I received a 15mL sample
I love a good cloth mask, and I especially love moisturising ones given how dry my face is. This mask claims to promote skin renewal to keep 'complexion looking firm, even toned and radiant...smooths fine lines and enhances moisture retention'
I am such a coconut oil lover. Not only is it an amazing hydrating treatment for your skin and hair, but it smells like summer!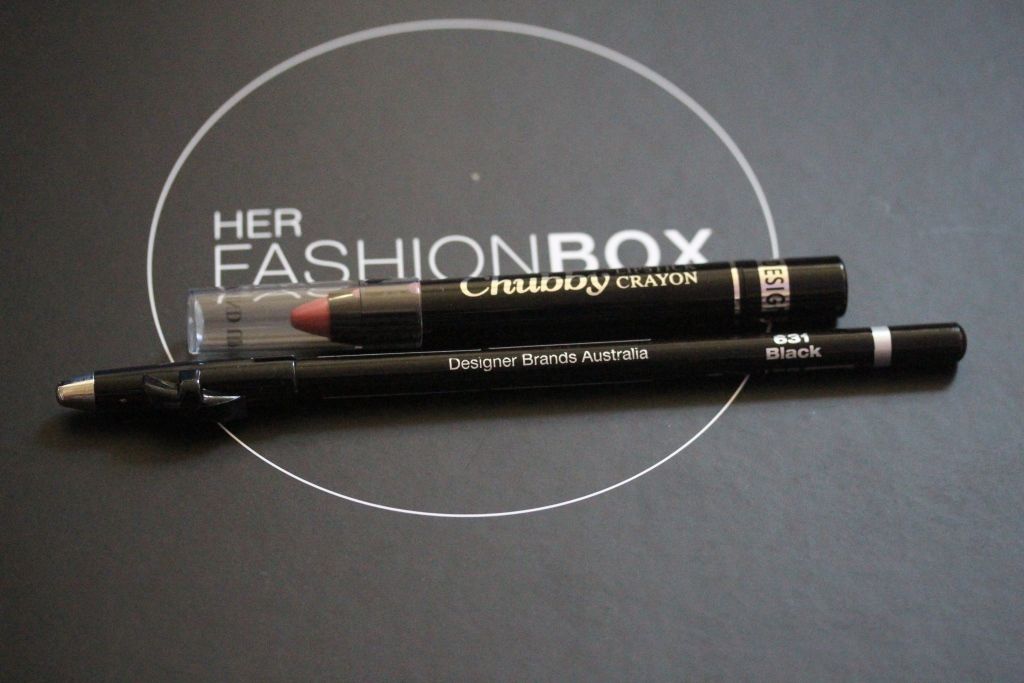 Designer Brands Chubby Lip Crayon (RRP $7.99)
Designer Brands Kohl Pencil (RRP $4.99)
Both of these are soft and pigmented, and easy to apply. I received the lip crayon in the colour 'enchanted rose'. In the booklet that came with the box, it looks like a pretty pinky red colour, but when swatched it comes out fairly neutral. So the colour itself isn't anything amazing, but I'm all about the lips and this is a pretty, neutral colour. I was also in the market for a new kohl eyeliner so I am really happy about receiving this!
Overall, I could not be happier with what I received in my first month's box. I will use absolutely everything I received, and I genuinely love all of it! I also love that the box comes with a little magazine with details about all the products, and ideas on how to wear and style it all.
Are you subscribed to any monthly subscription boxes?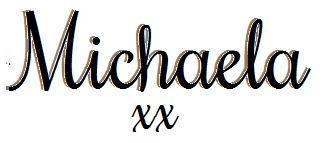 Twitter
|
Youtube
|
Instagram
|
Pinterest
|
Bloglovin