For my birthday, J got me
a Parlux 3800! I promised all the way back in July that I would write a proper review on it, and here we are! I really try to give myself enough time with the appliance so I know it well enough and can give you guys my genuine thoughts and feelings on it. I've now been using this for 4 months, and think that is more than enough time to have formed a valid opinion on it.
What they Say:
Delivers beyond 2000 hours with substantially more airflow.
Built in silencer designed to specifically reduce noise
Emission of negative ions offers a natural "healthy" function to leave hair soft and shiny.
Speeds up drying time
Patented ceramic and ionic system which helps the hair to maintain moisture for smoother, healthier results.
- More than 73 cubic meters per hour for fast drying
- 2200watts
- 4 temperatures
- 2 speeds
- Instant cold shot button for the perfect setting of your hair
- 10 foot cord with a safety plug
- Parlux standard 1 year warranty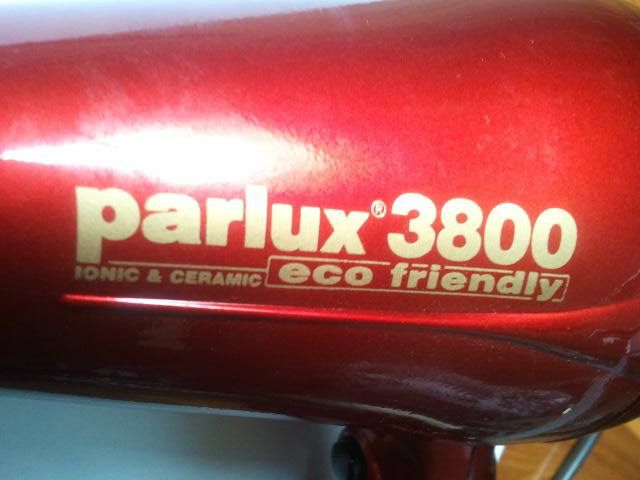 What it Does:
I know it's easy to think that this is just "another hairdryer", but I honestly believe the Parlux is in a completely different category to hairdryers. This thing is seriously the Rolls Royce of the hair industry. The Parlux is industry famous and used in salons world wide (seriously! check which hairdryer your hairdresser uses next time you're there!) and for good reason.
Parlux claims that because it is ceramic and ionic it dries your hair quicker and with less damage than any other hairdryer on the market.
My Hair Type:
I have thin, very dry hair. It's also bleached, so quite damaged from that. Although naturally my hair is straight, the bleach has changed my hair cuticle making it quite wavy and kinky. (Or so my hairdresser says...) I have also used this however, on my sister's hair: thick, dry, very curly and come up with the same results.
My First Thoughts:
I know you're not supposed to judge a book by its cover, but it's really hard not to. The first thing I considered when opening my present was the packaging. The hairdryer literally came in a cardboard box with some writing on the front - nothing fancy, nothing extravagant, and given what you pay for it I thought this was pretty strange.
Parlux pride themselves on producing the world's only 'eco friendly' hairdryer. When I did a bit of research into this, I discovered it meant that the hairdryer itself is built out of recycled materials, the box is made from recycled cardboard and the actual appliance also uses less energy and is more efficient. So that explains the non-indulgent packaging. I can deal with that.
I'll be completely honest with you; the first time I used this I could not work out why this was so great. I couldn't work out the controls (the manual that it comes with is limited in information) and it didn't seem to produce much "heat". After using it a few times though, and getting the hang of it, I'm a total convert. It dries my hair in 10 minutes, 15 max and leaves it soft and shiny afterwards; neither of which I was never able to achieve with my previous hairdryer.
Basically, the controls on it are really simple to use (and sensibly placed on the handle) the 'red' switch is the heat setting, with the 'blue' switch being the air speed control. Both have 2 settings, so that leaves a few combinations. I personally just use it with the red button turned to MAX and the blue setting left off. I find that the speed and force in which the air comes out of the hairdryer compensates the lack of heat. This has completely changed my attitudes towards hair drying; I used to think that the hotter it could get, the quicker my hair would dry. This is completely false.
Do I Think it has Lived up to the Claims?
YES. YES. YES.
This is why:
I used to hate washing my hair because I'd then have to spend half an hour drying it. The Parlux has literally cut that time in half, and leaves it looking less frizzy and with little to no 'flyaways'. This is because of the negative ions it produces, which helps to combat static electricity. When I style it properly with the concentrator nozzle I end up with that 'salon' hair. And I don't even really know how to blowdry properly.
This is super easy to use straight out of the box, which is something I appreciate in technology.
I wouldn't buy it on its 'silencer' claims alone - although quieter than my old hairdryer it is still pretty noisy. This claim was one of the reasons I went for the 3800 over one of the lesser models, and tbh I would just go with a lower model. You are still going to get an incredibly durable, reliable appliance.
If you've ever had your hair blow dried at a salon, you would know that it lasts longer than that one day. As you can achieve that same quality at home, there is less need to blow dry and straighten your hair every day, which automatically leads to your hair being in a better condition.
I also think Parlux have done well to balance the weight between the handle and the top of the hairdryer, so it's quite evenly distributed. Although it is kind of heavy, the nice distribution of weight means it won't tire out your wrist or hand.
The only negative thing I have to say about this is that:
It is pricey, at roughly AUD$149.95. However, like I mentioned above, if you were to go with the other models (3200, 3500) which are probably just as excellent, you can save yourself about $50.00.
I also kind of wish it did come with a more comprehensive manual.
Where You Can Buy It:
This is a hairdryer designed for commercial use, so they're not that easy to come across in stores. I think the Shaver Store stocks them, as does Sydney Salon Supplies. However, I would probably check out Recreate Yourself and ebay - I've found them to be a bit cheaper on there.
Because they are designed for use in salons, they are incredibly durable, incredibly long-lasting (I read reviews before asking for mine from people who have had theirs for 10+ years!) and excellent quality. Although it is tempting to buy a cheapy $50 hairdryer, this one is going to do wonders for your hair - especially if it's frizzy.
What hairdryer do you own?
Stay tuned next week for part five of the hair-care series: my blow-drying routine.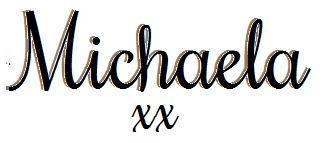 Twitter
|
Youtube
|
Instagram
|
Pinterest
|
Hellocotton
|
Bloglovin