Gift Guide for Him...
Guys can be really hard to buy for, so I thought I'd put together this gift guide with some ideas. This can be used for dads, boyfriends, brothers, male colleagues, etc etc.
1. Watch
- Watches make a great gift, and there are so many styles to choose from at so many different prices, to suit whatever budget you have.
2. Tablet -
If the man you're buying for is busy or a tech-head, a tablet computer can be a great idea. This one is the Samsung 2 10.1 - easy to use, affordable and it runs on Android which has heaps of great free apps to download.
3. Video Games
- There are so many new PS3 and xbox games out at the moment, and if the guy you're buying for plays, this is a great gift idea.
4. Sports Gear
- If the guy you're buying for likes exercising, think about getting some new sports gear! Last year we got J's dad a new gym bag set and he loved it. Runners are also a great idea, or some new sports equipment - tennis racquets etc.
5. Camera
- Everyone loves a new camera! Think digital cameras, or even something fun like the Polaroid 300 Instant Camera.
6. Sunglasses
- Essential for Summer!
7. Clothes
- Clothes are always a great idea - if you have a boyfriend who dresses like a dag this is a nice and subtle way to introduce cooler clothes into his wardrobe.
8. Books
- Even if the guy you're buying for isn't a reader, books can still make a great gift idea. Try themed cookbooks (True Blood Cookbook? Uhm hello, yes please!), or if he's a Bond fan there's a heap of James Bond-themed stuff out at the moment.
Have you started Christmas shopping yet? What are you getting the men in your life this Christmas?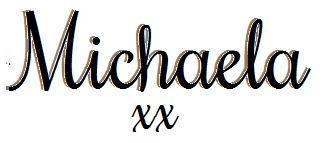 Twitter
|
Youtube
|
Instagram
|
Pinterest
|
Hellocotton
|
Bloglovin