A little while ago Priceline had a 40% off all haircare sale. As well as picking up some more hair dye, I also grabbed a few products that I'd had my eye on for a while.
My much-loved Tresemme heat protector ran out, so I went with something different and got the Keratin Smooth version. There's a little bit of aprice difference between this one and the ordinary one, and apart from this one being labelled "keratin smooth" not much of a difference apparently. I honestly think it's a little heavy for my hair, and I much prefer the original version.
I have plentyyy of hairsprays, but I actually don't really own a lightweight one for everyday. This Loreal Elnett Satin spray is exactly what I was after – it's lightweight which makes it great for holding waves, and it actually brushes out really easily (don't you hate it when they claim to brush out but they really don't?). I find it works best on day old (or two days old) hair, because the dirt provides a little extra hold, but for the most part I really like this. I also really like the sleek gold can it comes in.
I don't really have a problem with sulfates, but I liked the claims that this Loreal shampoo made in terms of colour protecting. Unfortunately, red pigment washes out way too easily, so I thought buying a less harsh shampoo would help with some colour retention. Haven't tested out that theory yet, but I'll update once I do!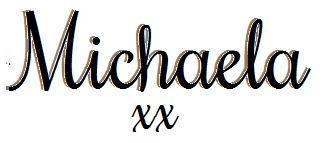 Twitter
|
Youtube
|
Instagram
|
Pinterest
|
Facebook
|
Bloglovin