I am pretty fussy about skincare - when I find something I love it takes a lot to get something else to wrangle its way into my routine and take its place.
I've been loving these new additions to my skincare routine the past couple of months, and of course that means I had to share them.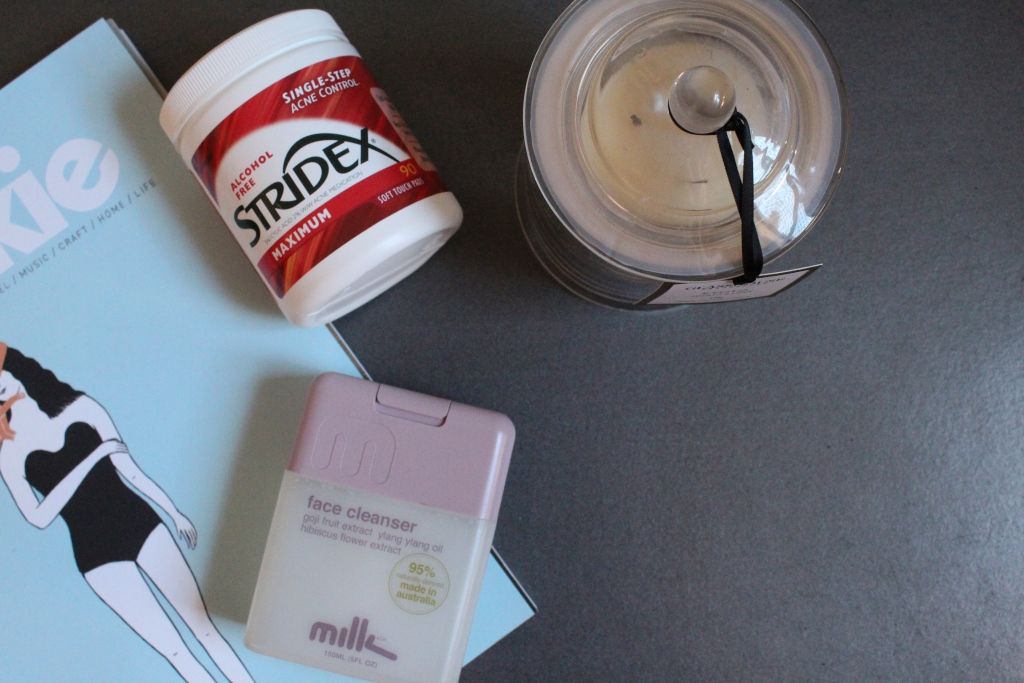 Stridex Maximum Strength Pads
These are what I have been using to exfoliate my face about twice a week. These are a cotton pad soaked in a concentration of salicylic acid. (2% salicylic acid for the maximum ones - there are lesser concentrations available). I use this after my cleanser, as a chemical exfoliator - I let it sit for about 30 minutes (which is way after the point of it drying on your skin, but the longer the better it works) and then apply some Rosehip Oil as a moisturiser. If you apply a moisturiser or something before waiting for about half an hour, you'll change the ph level of the product, which means it won't be as effective.
Basically, this is amazing at clearing up blocked pores - I noticed a marked difference when I was using it consistently. I recently stopped using it for a couple of weeks to test if it was working, and surprise, I've broken out. Sad.
I picked mine up from iherb for pretty cheaply.
Milk&Co Face Cleanser*
Milk&Co
is an Australian brand launched by Australian swimmer Michael Klim and his wife, Lindy Klim. Their face cleanser is a gentle foaming cleanser made from natural based cleansers (coconut and corn), and essential oils (ylang ylang, geranium). It also contains hibiscus flower extract, used for its antibacterial and anti-oxidant properties. I love the way this smells as well - it's not overly strong, but it's a nice "natural" scent from all the natural ingredients. This cleanser is so creamy, and so good at removing the day - I use it in the shower and find it also does pretty well at removing eye make-up (although I do go back in after with a specified eye-makeup remover). It leaves my skin feeling so clean, soft and hydrated.
This cleanser is made in Melbourne, Australia (yay, support the locals!), uses 100% recyclable packaging (which is actually really cute), and is not tested on animals.
It's also quite reasonably priced at $16.95, and I'm pretty sure you can pick it up at
Priceline
if online shopping isn't your thing.
What skincare products are you loving at the moment?
(Products marked with an * were sent to me for editorial consideration. All opinions are my own - check out my
disclaimer
for further details)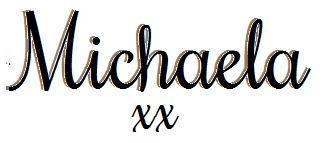 Twitter
|
Youtube
|
Instagram
|
Pinterest
|
Bloglovin