So my mum recently got married. And, for the wedding, her hairdresser/make up artist did her hair in a half-up, half-down style, with really pretty curls all over. In the few days leading up to the wedding, mum told me all about how the hair trial went, and that the hairdresser used the Muk curl stick, and how fantastic it was, and that she really wanted one.
There's a few things you need to know about this situation. My mother and I have pretty different hair. I was lucky enough to inherit the dry aspect of her hair, and not to inherit the curls, the frizz or the amount of it. So when something works in my mum's hair, that's a pretty damn good indication it will work for everyone else.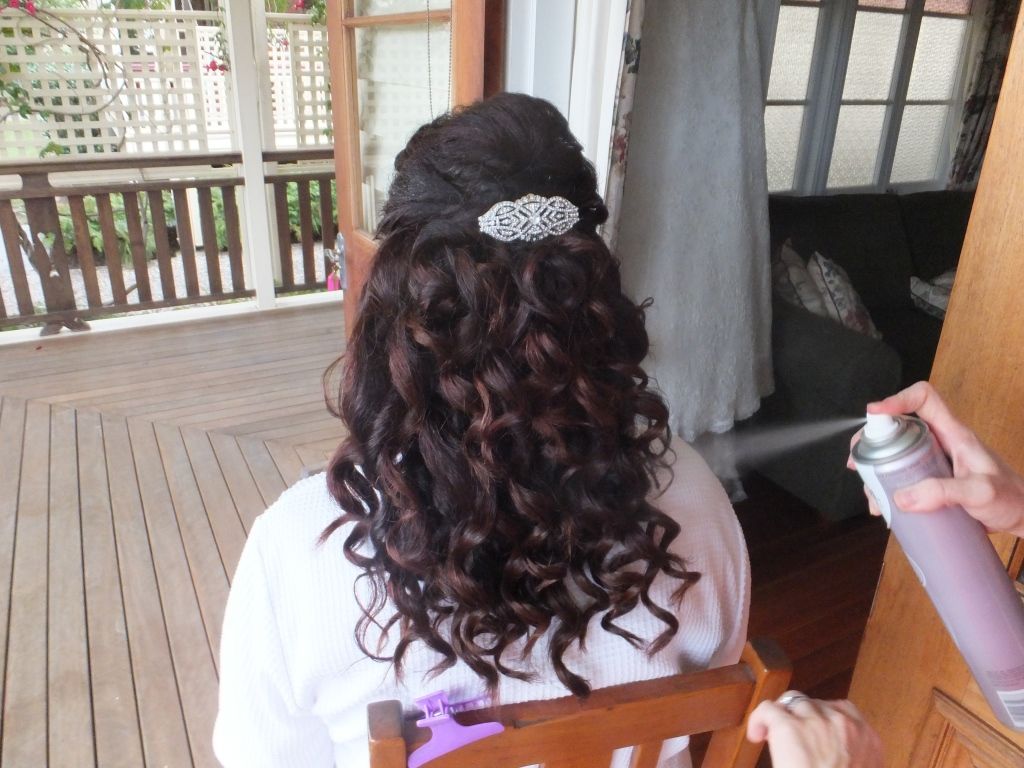 Look at all that pretty, pretty hair!
After seeing how gorgeous her hair looked at the wedding, I could not help it but buy her one for her birthday. And I may have also bought myself one. Because, you know. YOLO. Life's too short to not own amazing curling irons.
I bought it on sale from
My Hair Care
. They have free express shipping for orders over $50, so mum and I both got our orders within two days even though we live in different states. Winning.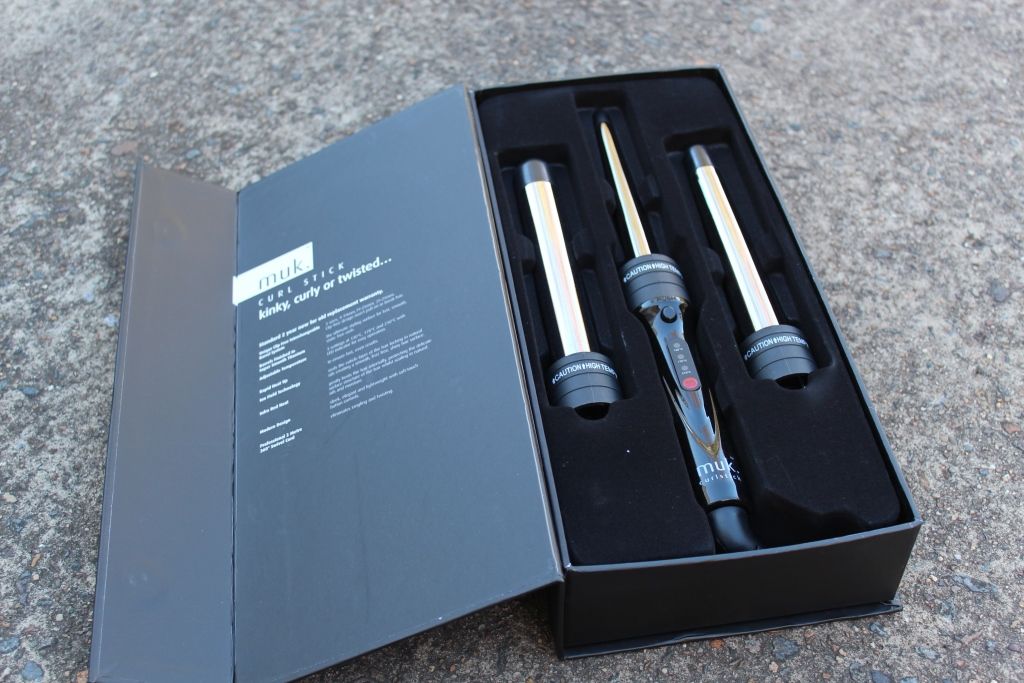 The Muk curl stick is a clipless curling iron, with three titanium interchangeable barrels. The barrel sizes are 25mm, and two conical barrels, one at 25-19mm and a 25-13mm. Obviously, this is good because it's like getting three curling wands for the price of one! In the box there's some instructions, and a heatproof glove.
I personally found the heatproof glove doesn't fit my long skinny fingers too well, so I tend to not use it. But I have also burnt my hand, so maybe don't take my advice on that one.
The cord is a swivel, which is nice to stop tangles, and it's also super long so you don't feel tethered to the powerpoint.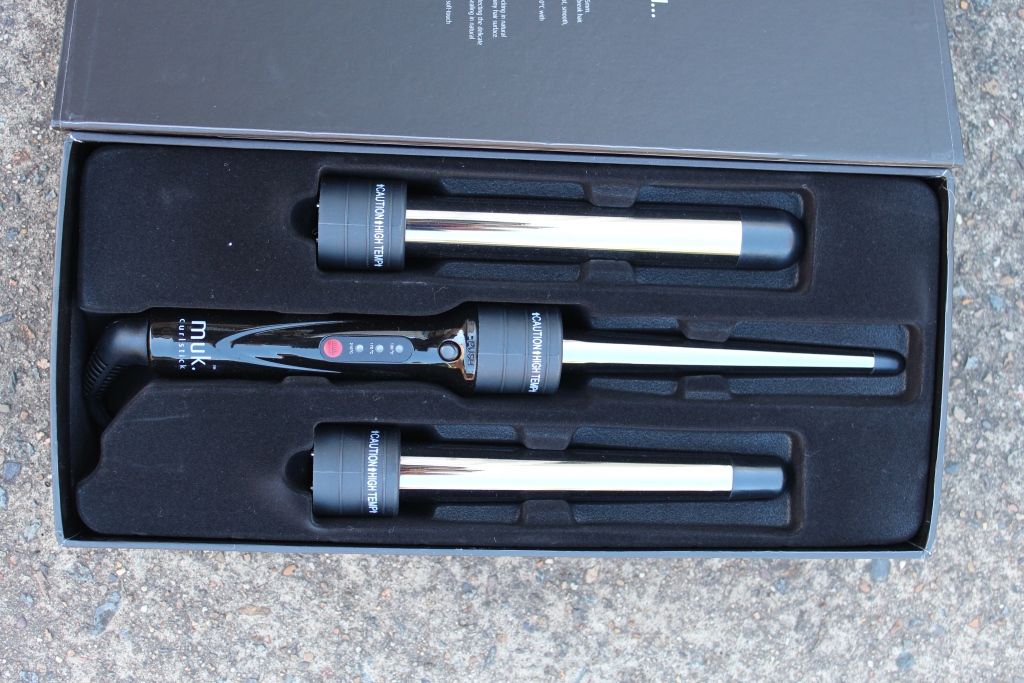 There's three heat settings (210C, 170C and 130C), and I personally just stick to using the 130C setting because my hair is damaged enough. There's a red 'on' button, and you use this button to cycle through the heat settings. Super duper easy.
I found at first changing the barrels to be a little tricky. There's two release buttons, on opposite sides of each other on the curler body. To change the barrel, you hold these down, pull the barrel out. Then, you align the holes up with the one you're popping on to the curler body, and click it in. I found the pulling out part a little tricky, because it's quite secure on there. I was also scared of pulling too hard and breaking the clip or something. It does seem really sturdy though, and I found that holding down the release buttons and wiggling the barrel as I pull it out makes it come off easier. Just a tip.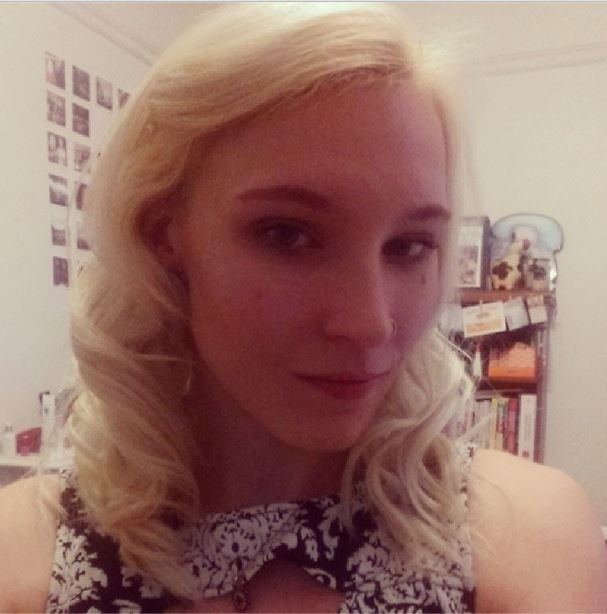 I have really loved playing with this since I got it, and cannot recommend it enough.
It heats up fast, although there is no beeping or flashing lights to tell you when it has heated up enough, which is one of my pet peeves with hair electricals. I have been dealing by hovering my hand over it until it feels hot. Apart from that, it is super easy to use. Like I mentioned, there's one button so there's not really any need for instructions.
I love the variety of looks you can create with this. I've gone for defined curls, as above, and also looser curls / waves, as below.
In the above photo, I used the 25-19mm barrel, and ran my fingers through after all the curls had cooled down. The photo above was taken about 7 hours after I first styled it. I lightly sprayed some hairspray over my whole head.
I wore this hair look to work, without using any hairspray and it lasted the entire 6 hour shift, as well as lasting well into the night when I got home. I tie my hair up to sleep, and the curl definition was still there in the morning, even after I brushed through my hair.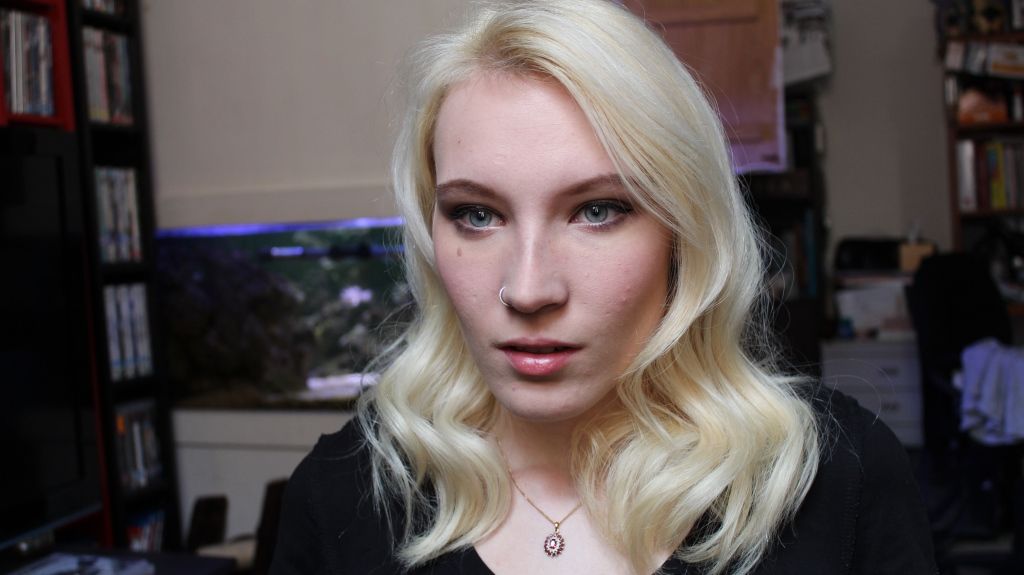 I am just obsessed with these waves!
For this look, I used the thickest, barrel at 25mm, and brushed through the curls with a paddle brush once the curls had cooled down.
And, just for reference, mum's hair in the photo at the top lasted all night long for the wedding. The curls hardly dropped at all (although quite a bit of hairspray was used).
Have you used the muk curl stick? What are your thoughts?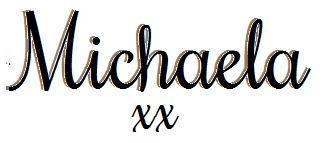 Twitter
|
Youtube
|
Instagram
|
Pinterest
|
Bloglovin