I received my tax return the other week, and decided to use some of it to treat myself. I stumbled across this limited edition NARS lip pencil set in Mecca and it was love at first sight.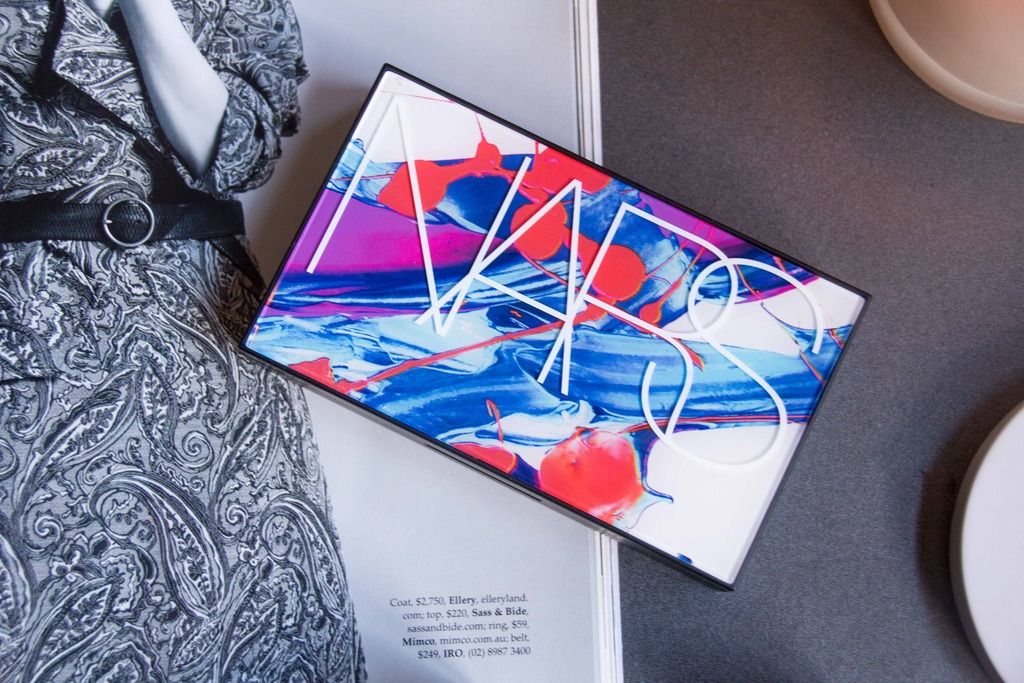 Firstly - that packaging. Oh me, oh my.
The lip pencils come in a hard case with a slot for each of the three pencils. The graphic artwork on the top of the case is stunning, and there's a giant mirror on the inside. This set is so beautifully packaged up and would make a perfect gift. A jumbo size pencil sharpener is included in the set, which is really thoughtful of NARS - you won't have to bother yourself with picking one up since it's all included.
Honestly, the packaging is absolutely stunning, but it's quite bulky so pretty impractical to take travelling or throw in your handbag. I think of it more as a collectible that looks beautiful on top of my vanity.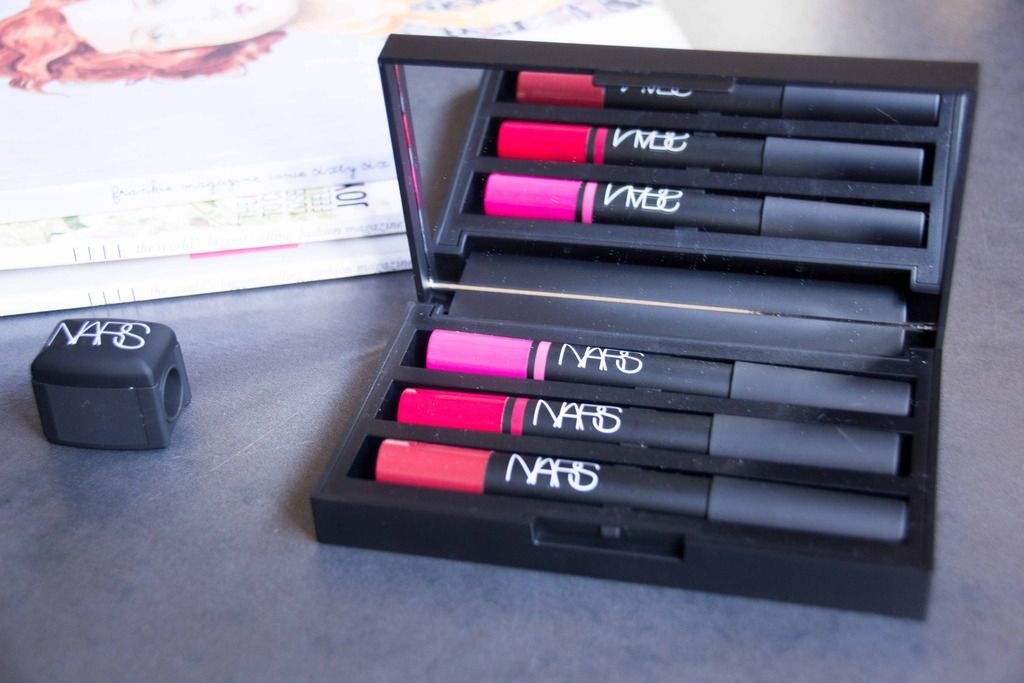 The set comes with two satin lip pencils and one velvet matte lip pencil. All lip pencils are full sized.
Included in the set is Yu, Luxembourg (both in the permanent line), and limited edition Provocative Red.
Yu is a bright, fucshia pink.
Luxembourg is watermelon red - probably my most favourite of the three pencils.
Provocative Red - the matte in the set - is a deep, muted red.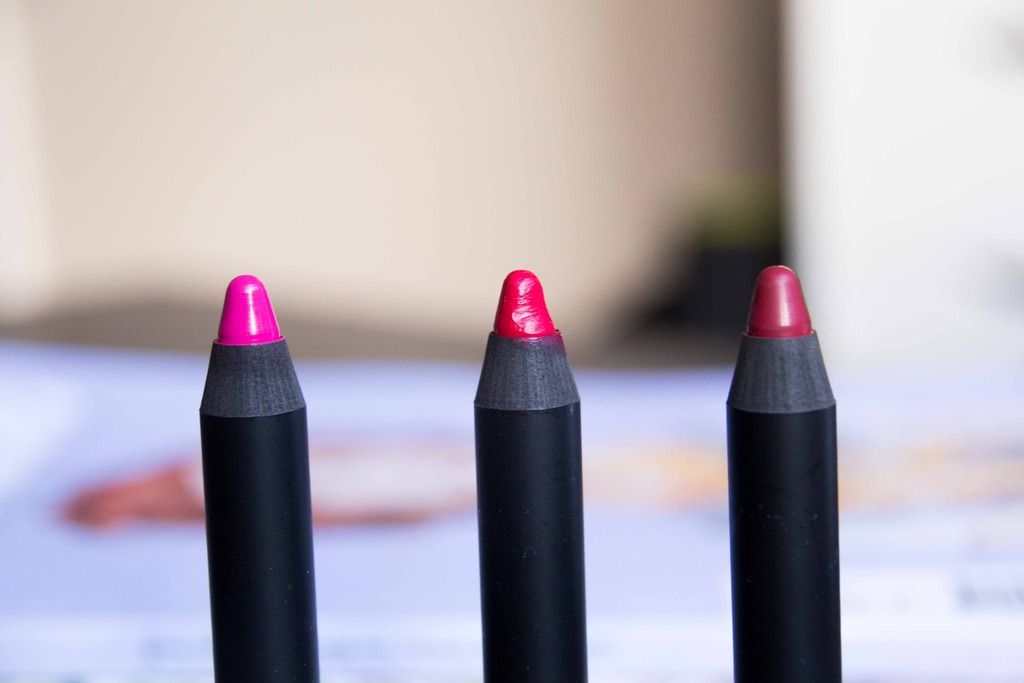 The texture and staying power of these is well worth the money spent on them. All three are beautifully smooth and creamy, and apply like a dream. They don't dry my lips out, although they don't really moisturise my lips either. The two satin lip pencils make my lips look shiny and juicy.
Provocative red is really velvety (as the name would lead you to believe)
Each colour lasts 3.5 - 4 hours on the lips - they do stain a bit, which I think helps with the staying power quite significantly, but they don't come off in the middle leaving a ring of colour on the outside of your lips, like some staining lip colours do.
(L-R: Yu, Luxembourg, Provocative Red)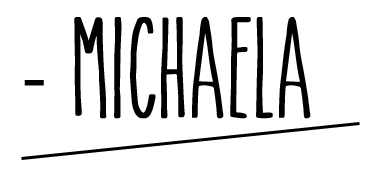 Twitter
|
Youtube
|
Instagram
|
Pinterest
|
Facebook
|
Bloglovin