PLOT SUMMARY
The Goldfinch is Theo Decker's story. It begins with him at thirteen years old, living in New York and surviving an horrific accident that kills his mother. His father abandoned his family some years ago, so he is taken in by the family of a wealthy friend. He longs for his mother, and struggles to deal with losing her. He clings to the one tangible thing he has left to remind him of her; a painting by Carel Fabritius, which ultimately draws him into the criminal underworld.
MY THOUGHTS
The Goldfinch is an impressive 864 pages long. It's a Pullitzer-prize winning novel, and has divided some people.
I really, thoroughly enjoyed reading this book. Donna Tartt's prose is excellent, and she really captures the essence of her characters, and the condition of the human spirit. These characters are three-dimensional, you can almost see them and hear them (
particularly Boris; I am pretty impressed with the way his dialogue comes across as a mixture of Russian and Australian
) and you fall in love with them and care about them.
Tartt explores the wealthy, the poor, the middle-class, the young, the old through the voice of a child in a style that is very much reminiscent of Charles Dickens. There are so many twists and turns throughout the story - every time I was exposed to a new part of the narrative I was overjoyed, never quite sure where Theo would end up, and always wanting to know more. This book made me thirsty to read it - despite its length, I finished it in a couple of weeks.
Grief, despair, and guilt all feature heavily. Theo has wit and intelligence and somehow this prevents the novel from being too depressing.
At times I felt the novel dragged a little bit, particularly through the scenes in Las Vegas. Although Tartt did well to make you feel and understand a teenager's first use of acid, I grew a little tired of reading about Theo and Boris being drunk and high all the damn time. However, as I pushed past this, and read more of the novel I became aware of just how important these chapters were for character development and relationship building. These chapters give you a sense of just how alone in the world Theo is. So my advice is if you get stuck reading this, just push past it. It will be worth it, I promise!
I am sad to say that I was a little unimpressed with the ending. There was a resolution (
not a great one in terms of what I wanted for the characters, but I still loved it
), and I felt it should have been left there. However, Tartt continues with the last chapter turning into a stream-of-consciousness, philosophical rambling. This part gives you a peek into Tartt's thoughts on the book and the narrative, but it felt out of place, for me.
This
book is literature. I absolutely loved reading it, and it has cemented itself firmly as one of my all-time favourites.
Rating:
5/5.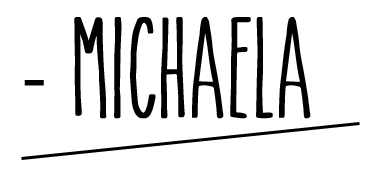 Twitter
|
Youtube
|
Instagram
|
Pinterest
|
Facebook
|
Bloglovin