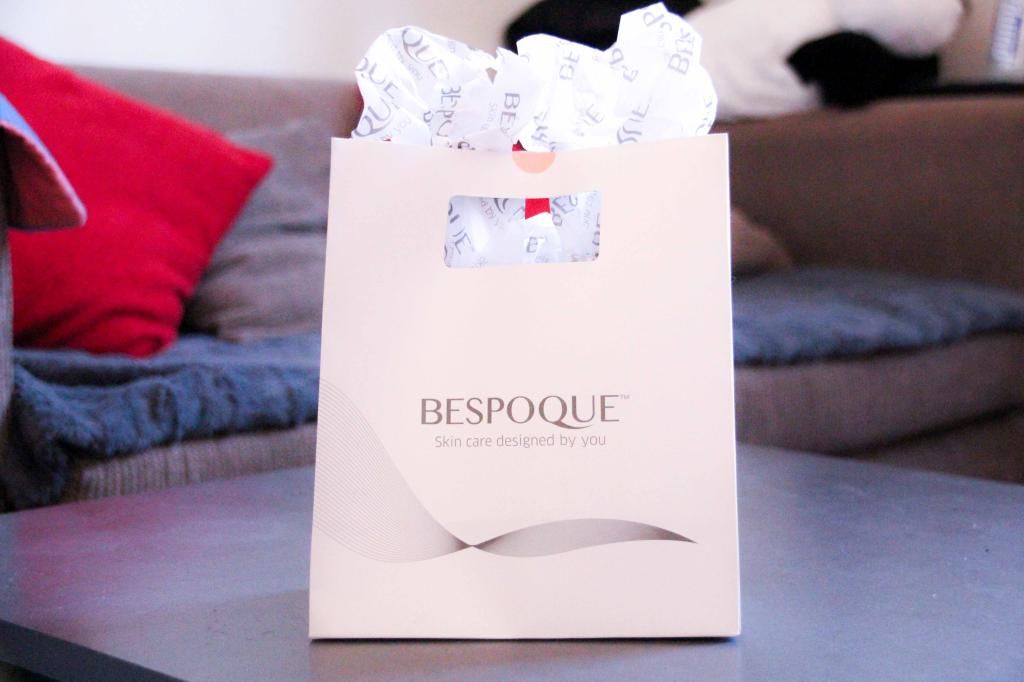 Last year I received an email about a new player on the skincare field. Bespoque skincare, in conjunction with Terry White chemists have made it possible for you to design your own moisturiser. Everyone's skin is different, and everyone has different skincare concerns. So the idea is, you either head on to
their website
, or visit them in-store, fill out a questionnaire that asks questions such as what your skin concerns are, and what features you would like (e.g. improve skin elasticity, repair sun damage, intense hydration) and then a moisturiser is created especially for you! You can also get creative in choosing the perfect name for your moisturiser.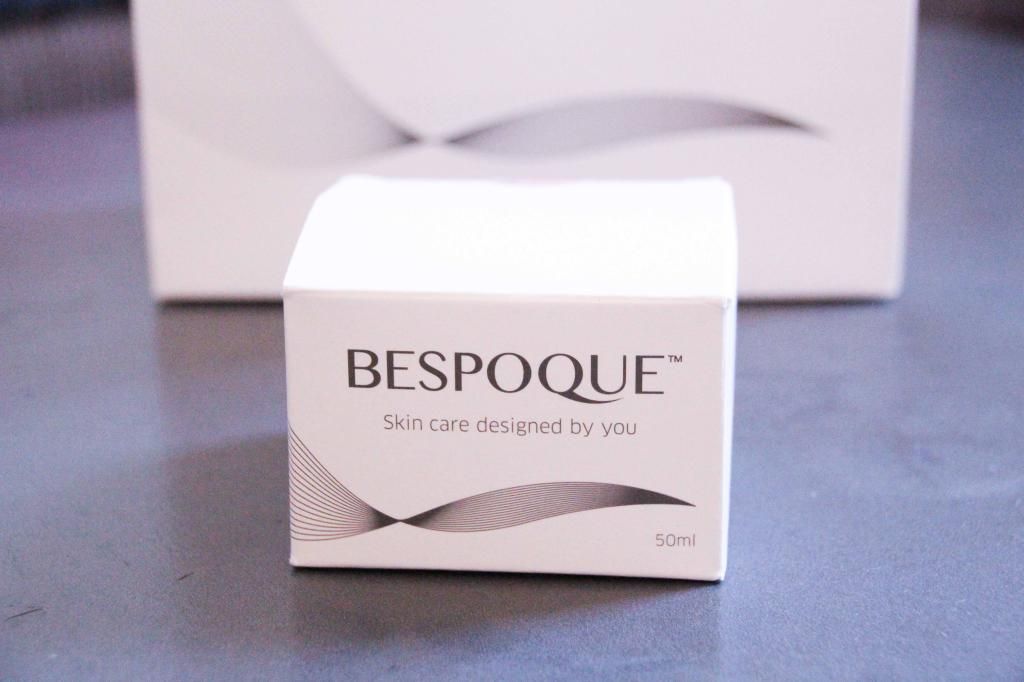 I think it is such a genius idea that you can totally design and customise a moisturiser, so I was really excited to be offered the opportunity to try this product out. The online quiz is really easy to navigate - even if you know nothing about skincare, you know your skin so this makes it really easy to pick and choose appropriate options. I think it's great that you can design it in-store or online; this company is really all about choice! Even the little details like having the option to choose your own name for the moisturiser is nice, and puts you in control.
You don't, unfortunately, get any choice in the packaging - the moisturiser comes in a really solid tub, and whilst it is beautiful it is impractical. You need to use your fingers to scoop the product out, which can lead to contamination. You could always decant this into a pump bottle, but then you miss out on the beautiful packaging - it would be nice to have an option between the two.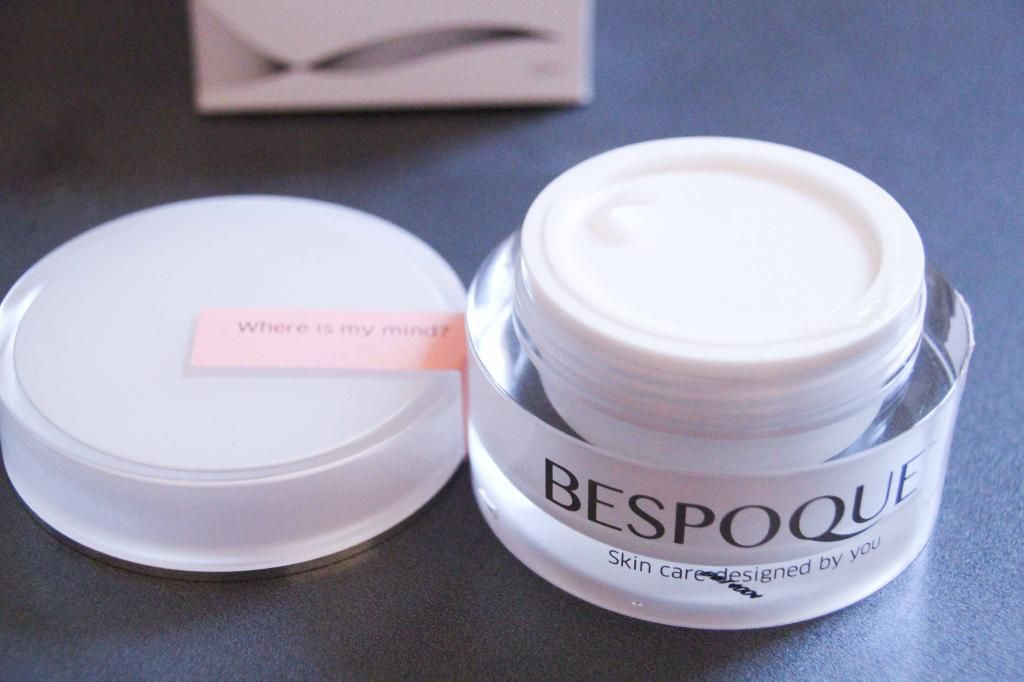 So, onto my thoughts about the product itself. I've been using this for about four months now, and I really love the moisturiser that I designed. I wanted something that was lightweight and would absorb easily into my skin, whilst still giving my skin lots of moisture, and combatting redness. I kind of thought I was asking too much, but I really feel that this product does what I want from it! It is definitely lightweight, and I am loving that for the warmer months. I notice a lot less redness the mornings following the nights that I have used this product, compared to the nights that I haven't used it. It also makes me feel really special that this is a product just for me!
I love that with this product you can easily change it up and order something completely different if your skin needs change, or if the weather changes (I would want something a lot richer in Winter for example).
The only thing I don't like is that I've lost my order number...so I can't remember exactly what options I chose for this concoction to be able to make it again. That's obviously my own silly fault though. So just a tip if you do make this - don't lost that order number, because having it makes it really easy to re-order the exact same moisturiser.
This product was provided for editorial consideration. All opinions are my own and I was not paid for this post. For further information, see my disclaimer page here.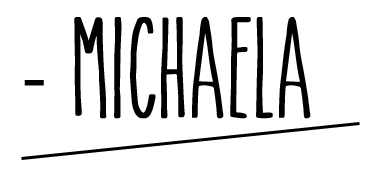 Twitter
|
Youtube
|
Instagram
|
Pinterest
|
Facebook
|
Bloglovin