This month, HFB teamed up with the Collective in their latest designer collab, to bring out this cool ipad case. I love the typography (created by the super talented Jasmine Dowling), and that the case is slightly padded to protect your ipad!
There was such a good mix of products in this month's box, it was definitely like having Christmas come early!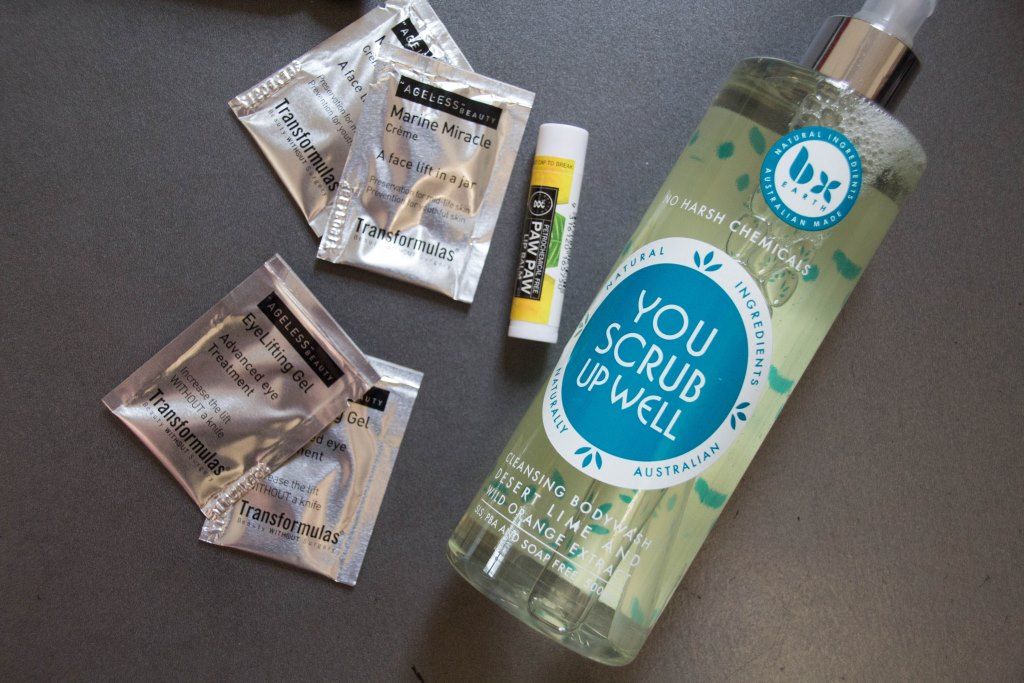 Pretty impressed on the beauty front;
We received a full sized (500mL) natural body-wash in desert lime and wild orange flavour made in Australia with all Australian, natural ingredients. (RRP $7.99)
Another paw-paw lip balm, this time from Brauer (RRP $5.50). This particular lip balm seems a bit more "liquidy", with a thinner consistency than other pawpaw balms I've used in the past. It has no scent or flavour, and also contains shea butter, honey and almond oil, making it really hydrating.
We also received sachet samples of the Transformulas Eyelifting Gel and Marine Miracle Creme. I hate sachet samples, and I hate sachets even more when they're samples of skincare. There's not usually enough in the sachet to really test out how the skincare works with your skin. I will save these for when I'm travelling and don't want to de-pot a moisturiser / pack my eye cream.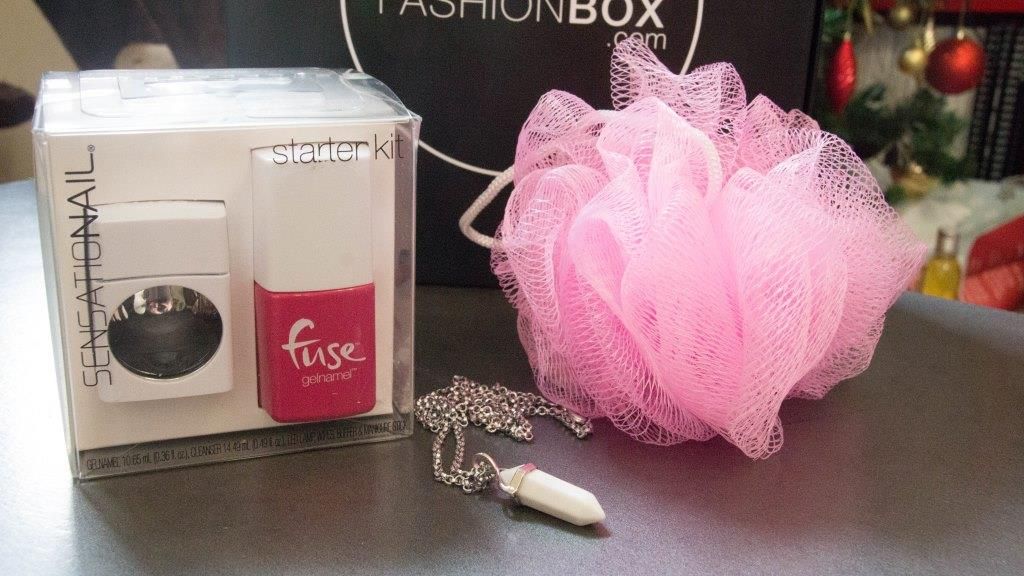 The most impressive inclusion in the box is the Sensationail gel nail-polish starting kit, with a RRP of $49.99. I received the hot pink colour, Na-no way. I think the most exciting thing about this kit is that it uses an LED light, rather than UV.
Full disclosure: I've tried using this on four different occassions and can not get the nailpolish to stay on my nails. It peels off after less than half an hour. I have tried varying the thickness of the coat, and it doesn't seem to matter how thin I apply it, or how many coats I do I just cannot get it to stick. If anyone has any application tips, holla at me because I'm getting pretty frustrated with this right now, and starting to think it might be the lamp itself.
The final fashion item received is this crystal necklace, with a RRP of $19.95. This is not really my style and I think the white plastic is a bit tacky-looking.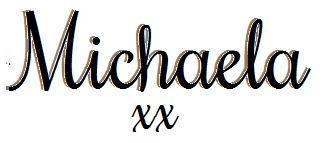 Twitter
|
Youtube
|
Instagram
|
Pinterest
|
Facebook
|
Bloglovin