Drowning in paper is probably an understatement, rather than hyperbole.
Tonight's desk.
I have made the (hard) decision to take a break from the blog for the next two weeks, until I am done with uni for the semester.
Coming up, I have a take home exam this weekend, a major essay due next week and an exam the day after the essay is due. I'm kind of running out of time to get it all done, and consuming more caffeine than is probably healthy.
I got promoted two weeks ago, and I start at my new store tomorrow. I am anxious and excited and scared, all at once.
There's also an open night at the pole studio coming up in a month that I would love to take part in, so I'm also trying to build a routine and get heaps of practice in.
So, rather than add to my massive to-do list, I am taking some stuff off. I have a bunch of photographs that I wanted to turn into blog posts, but no time to do it.
But hey, I've already started planning posts for November (As well as an exciting Christmas giveaway!) and I cannot wait to be back. My exams finish on the 11th, and you can bet your bottom dollar I will be back in blogging mode then.
If you want to keep in touch with me until then, I will no doubt continue to procrastinate via
twitter
and
instagram
.
Thanks for all the support and understanding!
See you in two weeks!!
xx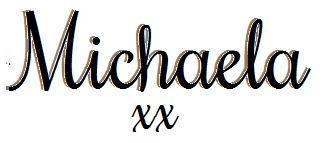 Twitter
|
Youtube
|
Instagram
|
Pinterest
|
Bloglovin