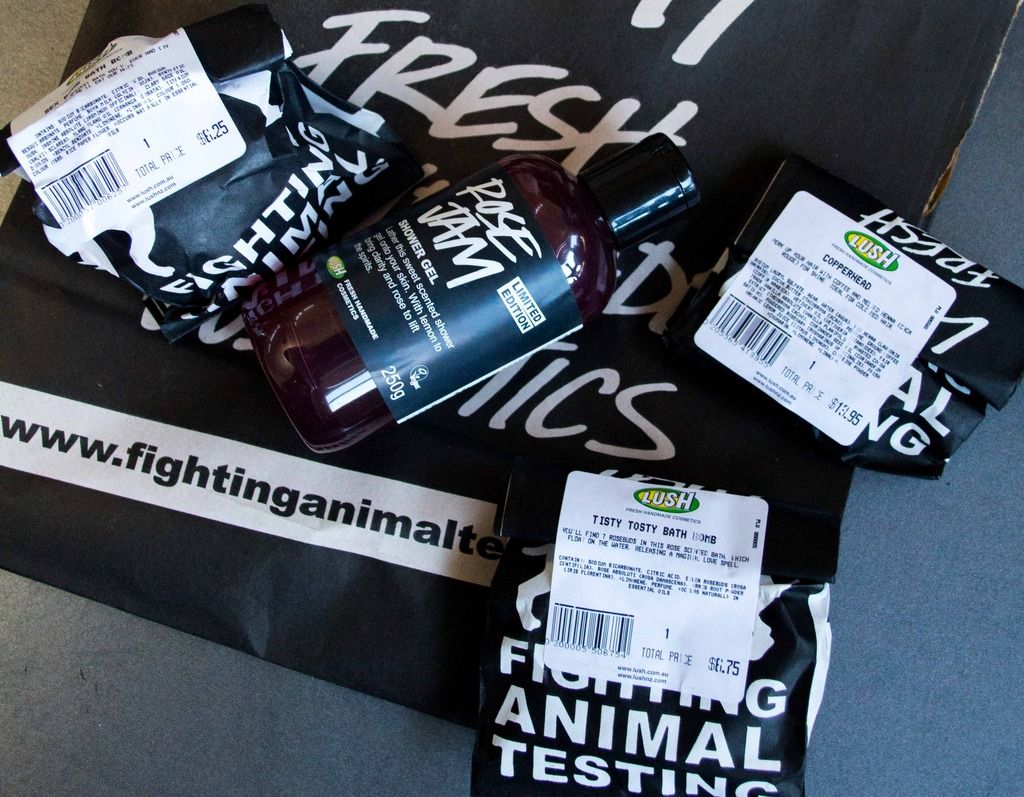 I recently treated myself to a mini lush haul, for no particular reason. The house we recently moved in to now has a bath, a luxury I haven't had since I moved out of my parent's home over 5 years ago, so I was keen to try out some of Lush's bath bombs.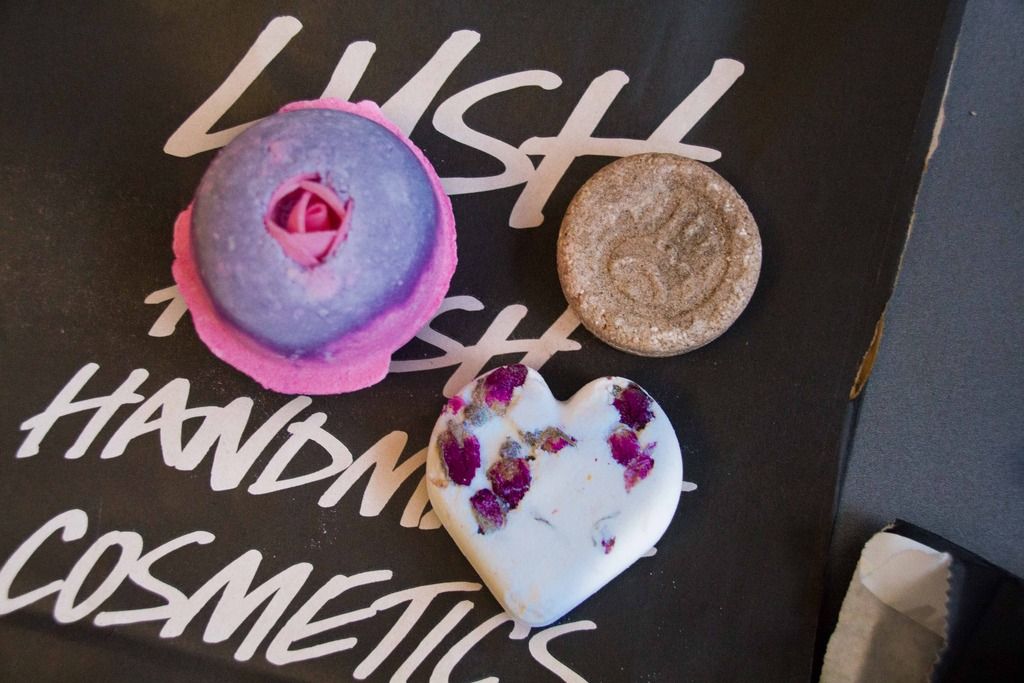 I fell in love with the scent of the "Tisty Tosty" bath bomb (the white heart with rose petals), and it's just so damn pretty. Lush says that rose eases tension and stress, and gives people happy, positive feelings. Sounds perfect for a Sunday night treat.
I also had to get the "Sex bomb" bath bomb (top left). This has jasmine-clary sage and ylang ylang, which are apparently aphrodisiacs. I don't know about that, again I just chose this one because I loved the scent. The guy at the store said this also turns your bath water pretty colours, and I'm down for that.
I also picked up a new shampoo bar - I love seanik, and heard that Copperhead is good for maintaining colour, so thought I would give it a whirl.
I also couldn't go past the Rose Jam Shower Gel that was stocked at the front counters. This smells exactly like the Ro's Argan Body Conditioner (one of my favourites), and hopefully is also quite moisturising.
What are your favourite lush products?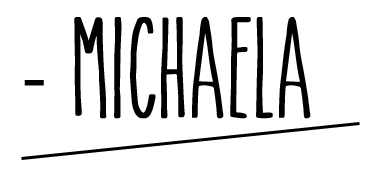 Twitter
|
Youtube
|
Instagram
|
Pinterest
|
Facebook
|
Bloglovin