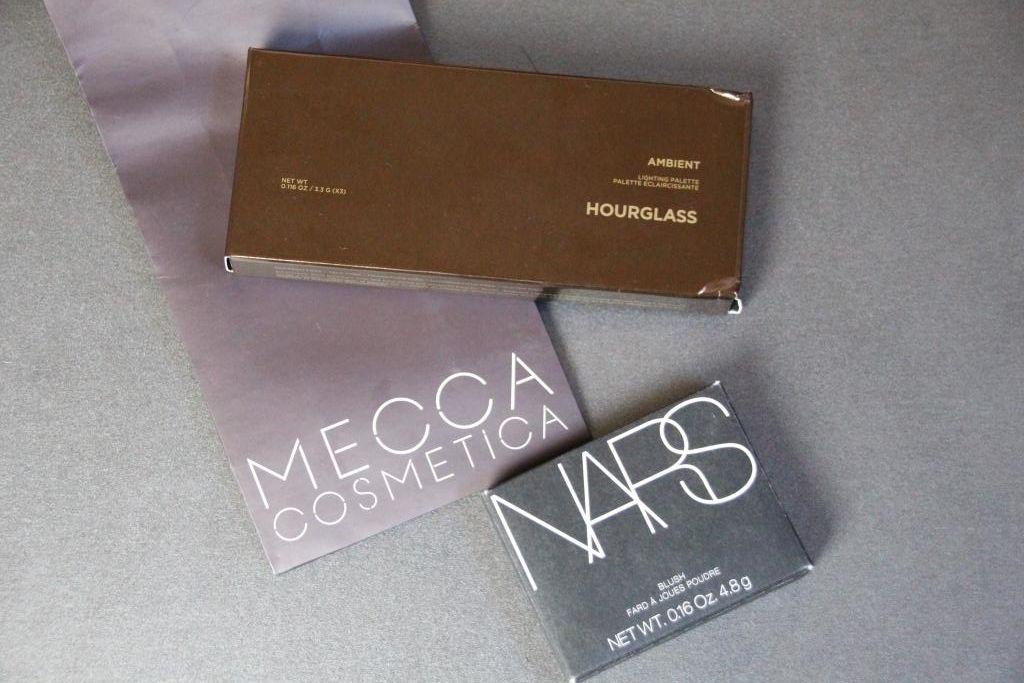 For my birthday, I got a couple of Westfield vouchers. I spent ages considering what to spend them on…and then it hit me. I would spend them on that gorgeous palette at Mecca that was super luxurious and beautiful, but also really expensive and not something I could justify buying myself. Luckily for me, Mecca also recently lowered their prices (hooray!) so clearly the universe was validating my decision.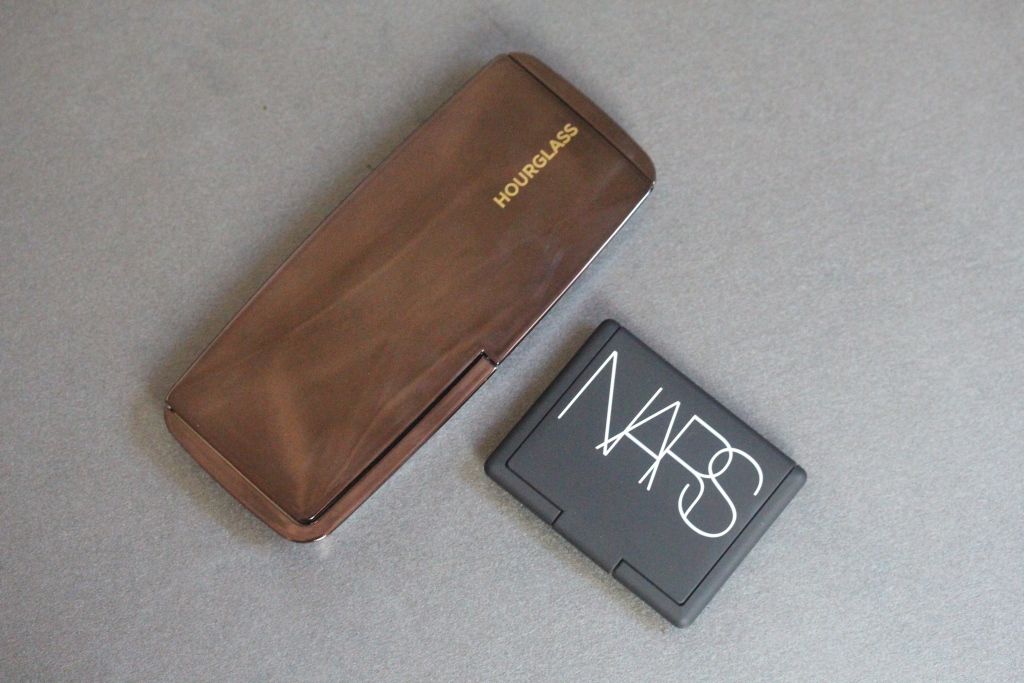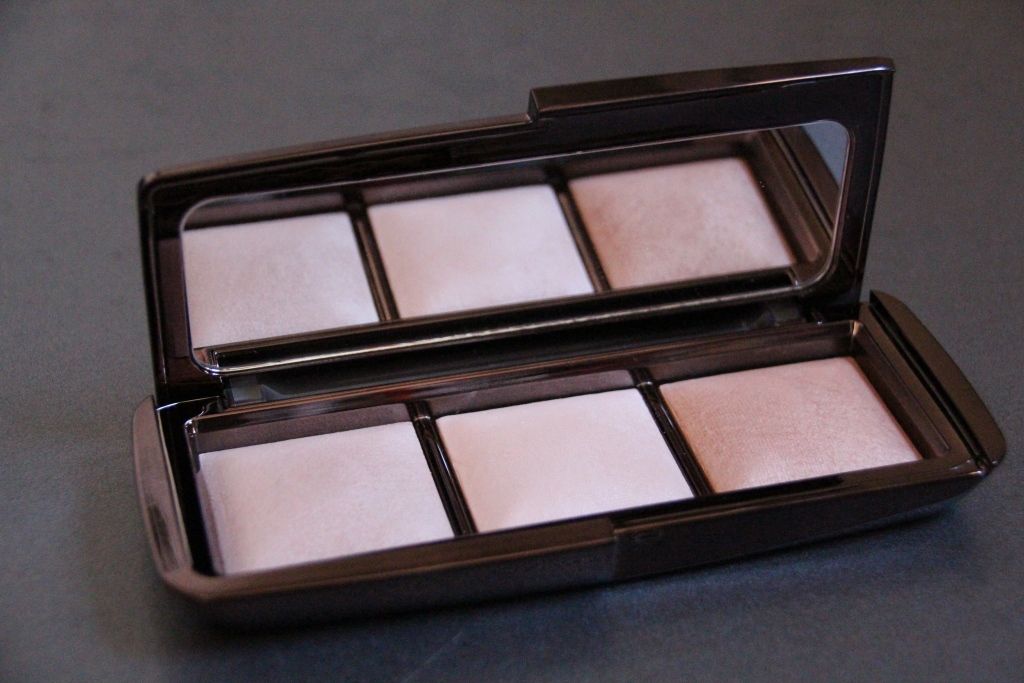 Of course, I'm talking about the Hourglass Ambient Lighting Palette. Much loved and raved about within the beauty community, and now it's mine!
The palette has three gorgeous highlighting shades, Dim Light, Incandescent Light and Radiant Light, with the middle shade (Incandescent Light) being exclusive to the palette.
These colours make the light bounce off your face in all the right places. I've found that lightly dusting my face with the left one gives me a good healthy looking glow when I'm feeling tired, I love the middle colour for a highlight on top of my cheekbones, just under the brow-bone, and down the middle of my nose, when contouring, and the right colour is beautiful layered over the top of bronzer.
When applied with nice brushes, my face just looks so flawless with this palette. I am obsessed with the luxury packaging as well. This palette was worth every dollar, and I would totally re-purchase it with my own money.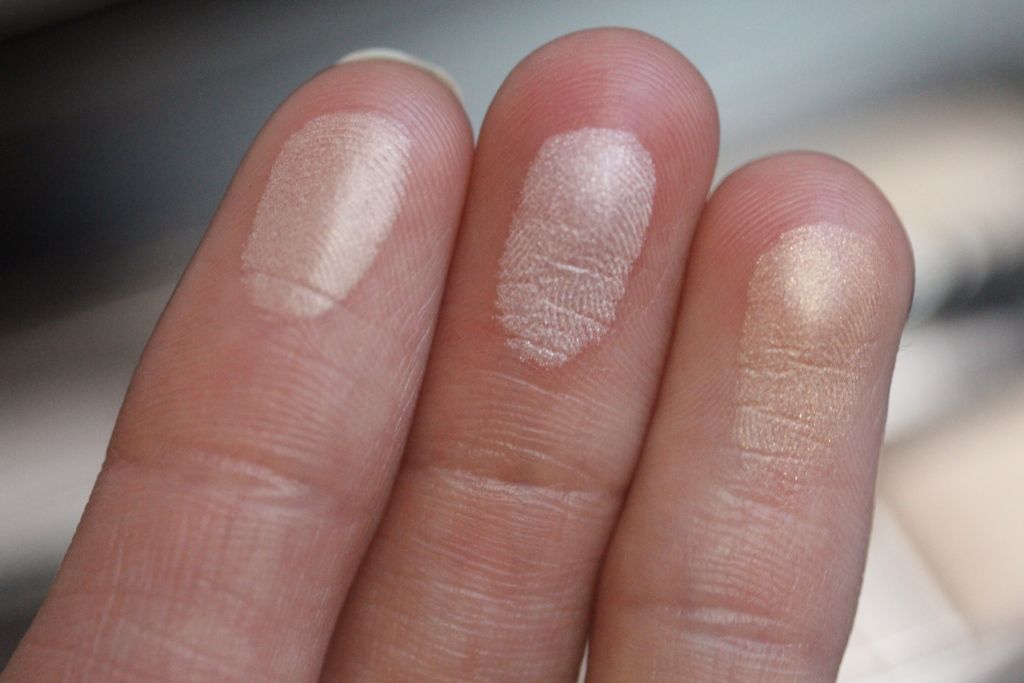 (R-L: Dim Light, Incandescent Light, Radiant Light)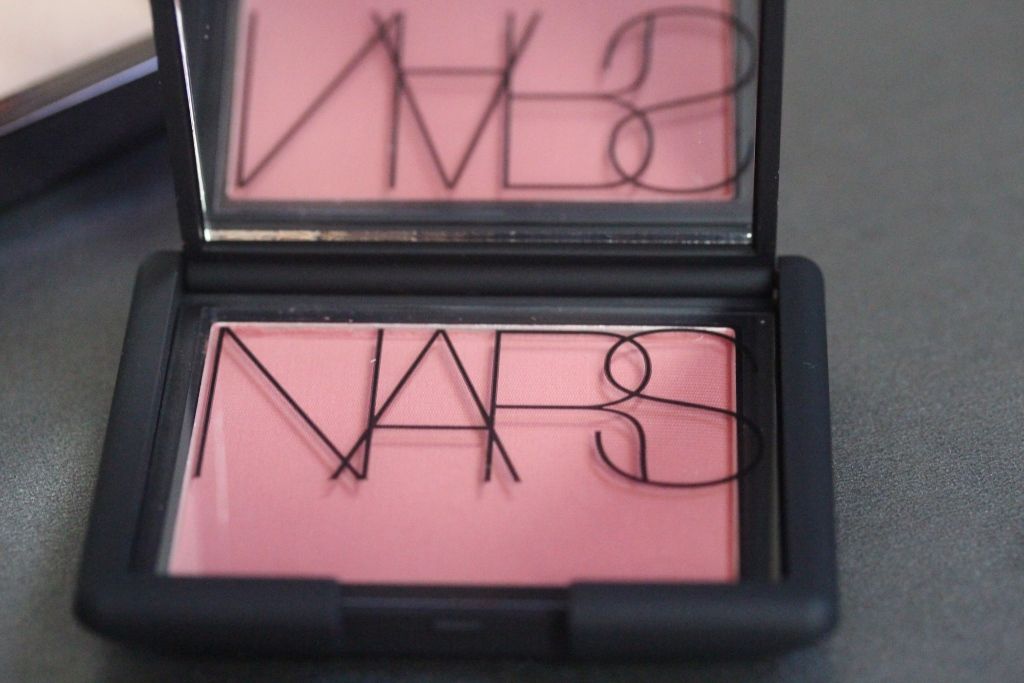 I had a little money left over, so I also got a new NARS blush in Amour. This is matte, and quite a deep matte pink. I think this is probably more suited to darker skin tones as it is really pigmented. I make it work by using it with a really fluffy brush, so not too much product is picked up, and it is blended really well. Although this is such a deep colour, when blended well I think it looks quite natural and brings such a beautiful warmth to the skin.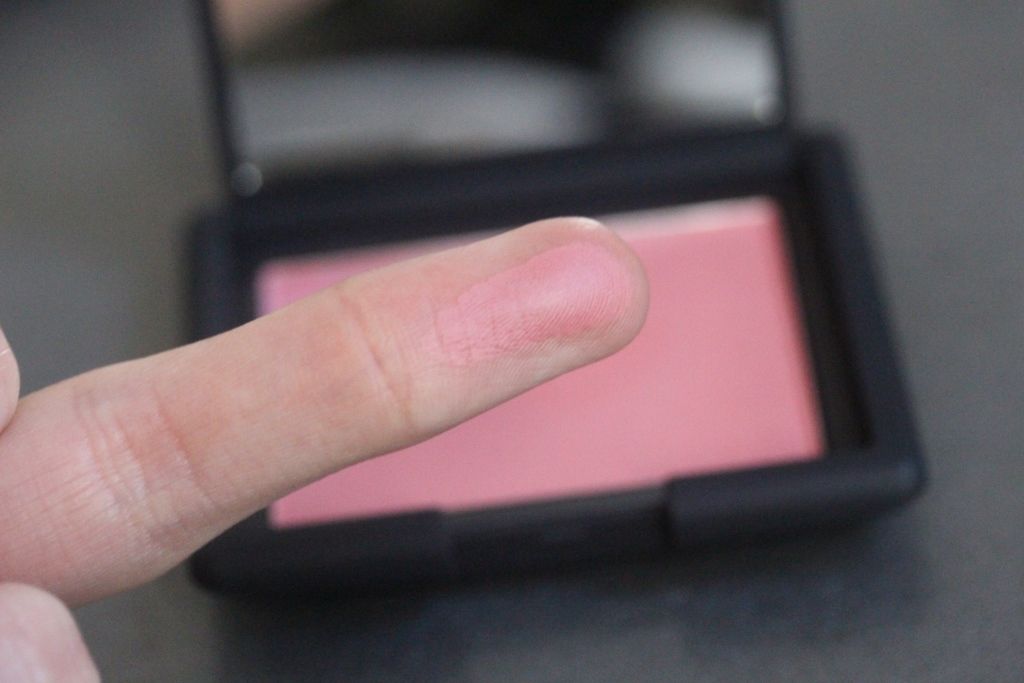 When was the last time you splurged on something high-end?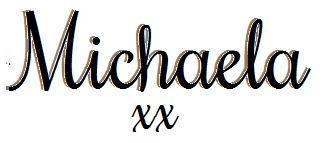 Twitter
|
Youtube
|
Instagram
|
Pinterest
|
Facebook
|
Bloglovin