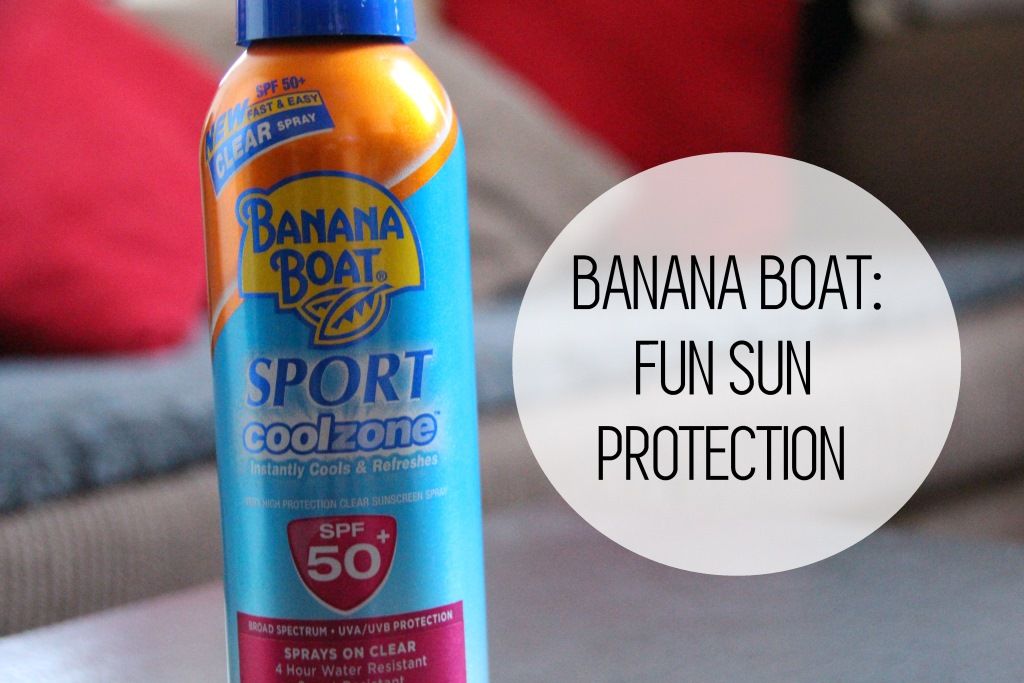 I'm very much an advocate for sun safety and health, and have spoken before about how important it is for me to apply sunscreen daily.
Not only does increased sun exposure cause your skin to age faster, but it also puts you at risk of melanoma, and in Australia particularly, we have the worst rates for skin cancer in the world.
So when I was contacted about a new sunscreen by Banana Boat, I didn't hesitate to try it out.
The Sport Cool Zone - 50+SPF is a spray on sunscreen that is designed to cool and refresh, as well as providing a ridiculous amount of sun protection.
If you're one of those people who don't like wearing sunscreen - why is that?
Banana Boat did global research into this and found that a recurring answer was people didn't like the way that sunscreen left them feeling hotter and stickier after applying it - this was amplified when playing sports outside.
So this sunscreen is designed specifically to reduce that discomfort.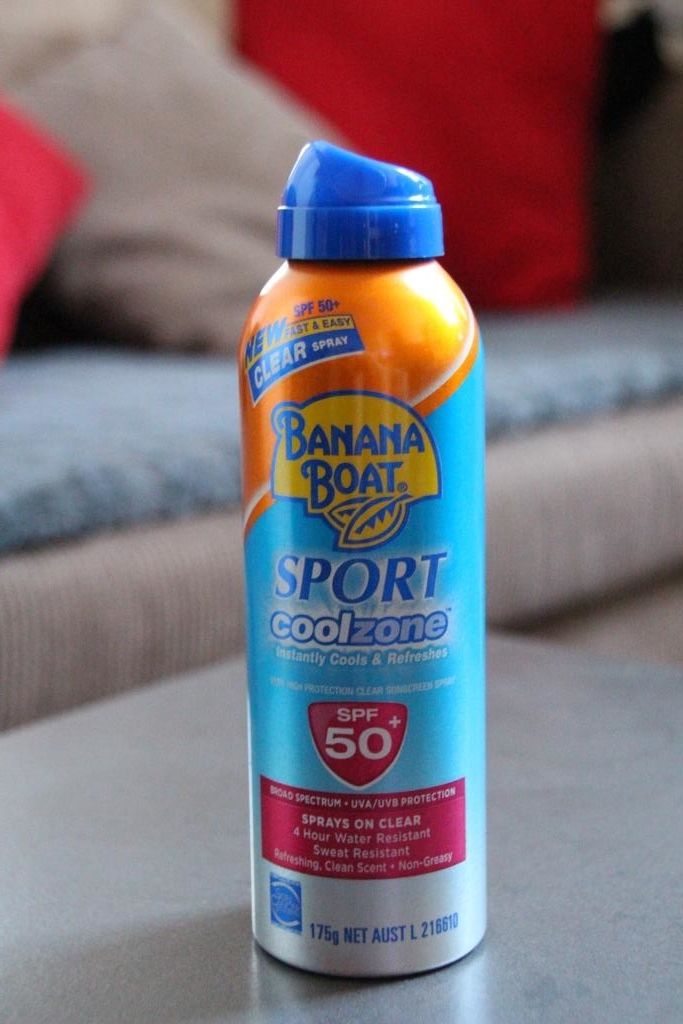 I love this product, for so many different reasons.
It's a spray application, which makes it really quick and easy to apply. It sprays on clear, so there's no chance you'll get any colour transfer onto your clothes.
When sprayed, it cools on contact and dries fast, so there really is no mess and sticky-ness after applying it.
It's infused with aloe which is soothing, and it actually does feel refreshing to use it.
It's water and sweat resistant, so you don't have to worry about it rubbing off earlier than it should (although you should still apply sunscreen frequently if you're sweating lots or playing in water)
It's got broad spectrum UVA/UVB protection, and is recommended by the Skin Cancer Foundation International.
I've worn this almost every day for a month and haven't got burnt once (and we've had some crazy hot days recently). I've also given it to J to use when he does gardening outside in the sun, and he also hasn't got burnt when using it, so I guess that means its working!
The cap has a lock, which is good if you're going to carry it in your bag when out at the beach or out playing sports.
It's relatively cheap, with a RRP of $16.99
The only thing I don't like about this product is the scent.
It doesn't really smell like sunscreen, but it has a kind of alcohol-y bug-repellent scent to it. It's not really enough to bother me to not use it though.
You also need to be a little careful when spraying because if it's windy it can end up in your mouth, and it doesn't taste that great.
The active sunscreen ingredients are chemical, rather than physical: Octocrylene (7% w/w), Oxybenzone (3.50% w/w), and Butyl Methoxydibenzoylmethane (2.10% w/w).
This means it offers more broad sun protection than some physical sunscreens, however you MUST apply 20 minutes before going into the sun to get proper protection.
Are you crazy about applying sunscreen, like me?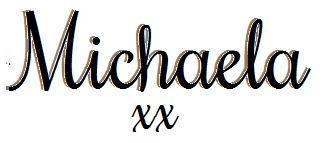 Twitter
|
Youtube
|
Instagram
|
Pinterest
|
Facebook
|
Bloglovin