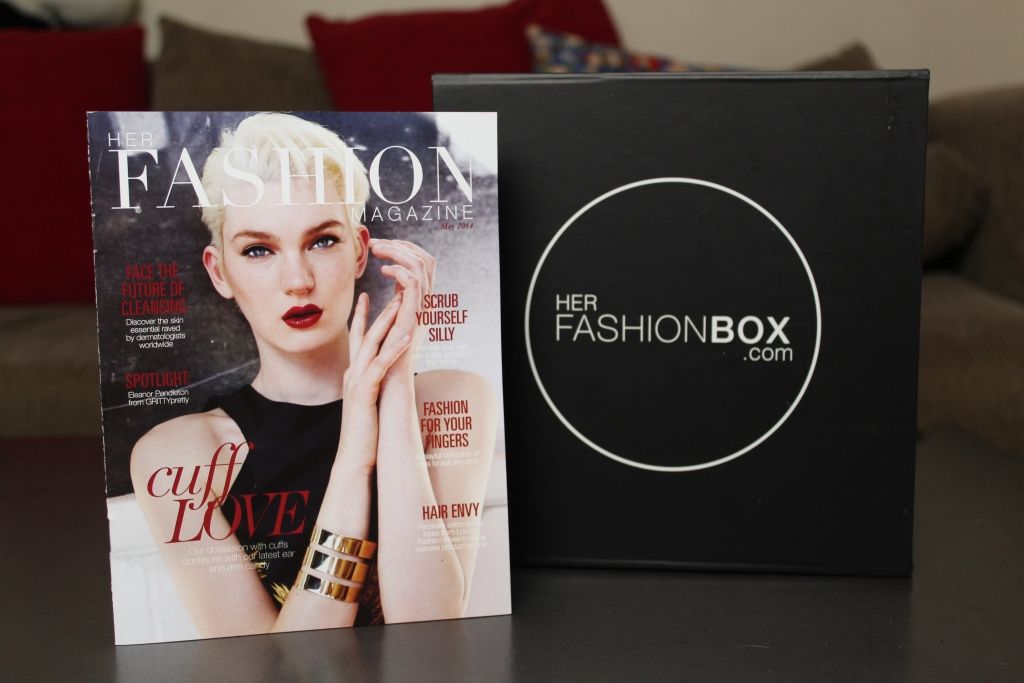 I've kind of given up on the HFB boxes getting back on track. But, *spoiler alert* I am so happy with this box. It really seems like the HFB team have been listening to the feedback they've been getting, and the quality of products in this box is markedly better than what was in the last few boxes.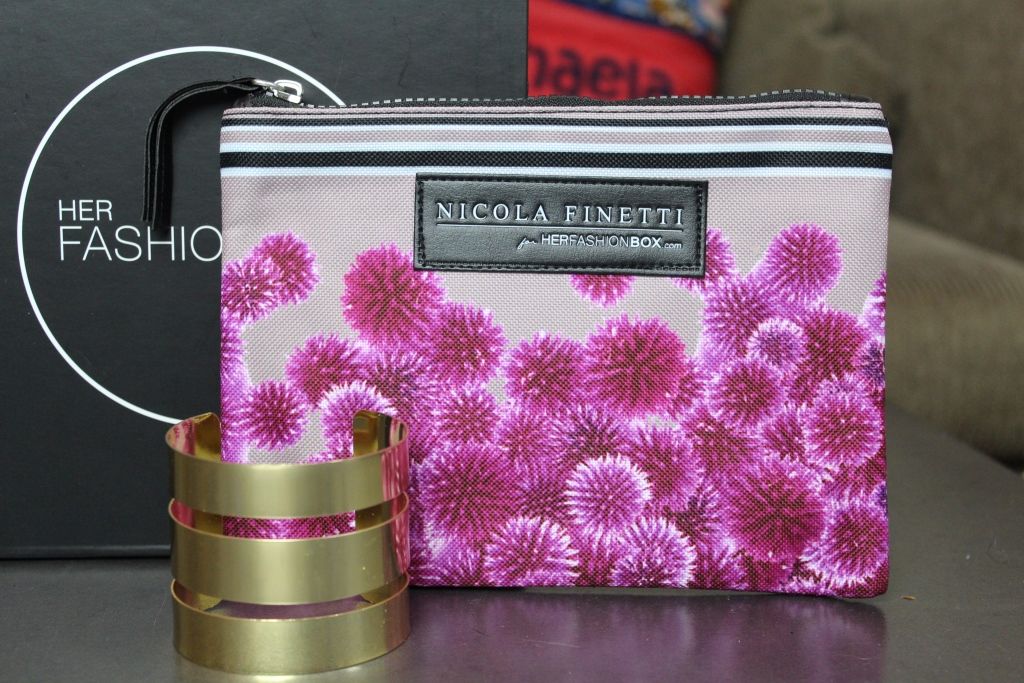 This month saw HFB teaming up with designer Nicola Finetti. As a result of that collab, we got this really cute dandelion print pouch. (RRP $39.99) The zip is really sturdy, and the inside is made of a plastic-y type material, meaning it will be easy to clean. I also really like it has a little divider in the middle. I'm thinking I'll use this as a make-up travel bag.
I also got a gold cuff - I really, really like this, it's definitely something I would normally wear so I can't wait to style it. I feel it has the potential to be dressed up or down, which is nice considering how 'simple' the design of it is. (RRP $19.99)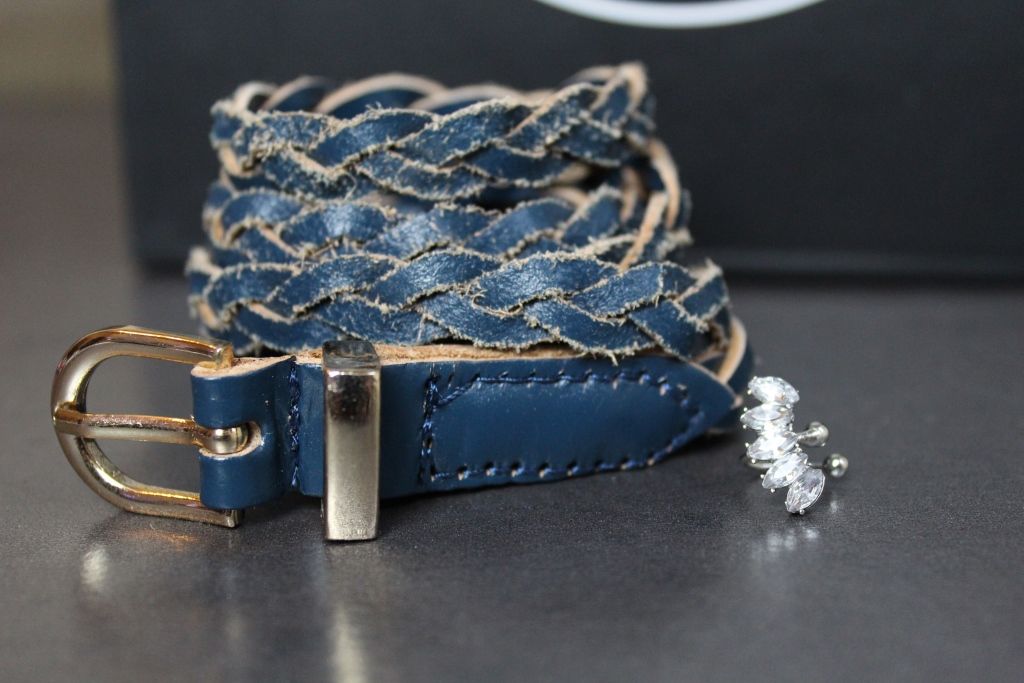 As a 'thank you' for filling out the survey on last month's box, I got this distressed leather belt. Pretty happy with this, as it is an actual bonus product, rather than just product left over from previous boxes.
The last 'fashion' item was this really cute ear cuff - I really like this, and it's definitely something I'll wear so I'm happy to receive this. (RRP $12.99) Also - I'm really happy that they've brought back the little pouches. Again, it seems like the HFB team are really listening to the feedback they've been getting which is awesome.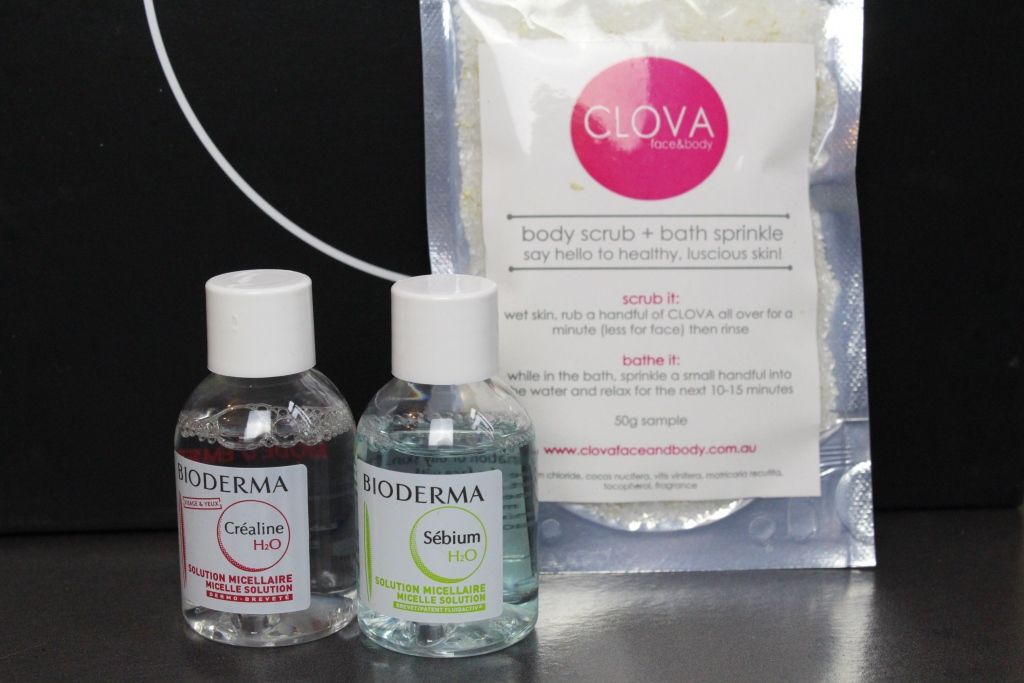 I was pretty stoked to receive two samples of Biodema's Micellar water. I love this product, and I'm travelling at the end of the month, so I love having mini sizes to take with me. (
Received 2 x 20mL samples. RRP $29.95 for 250mL)
I also received a 50g sample of the Clova Body Scrub and Bath Sprinkle. I haven't heard of this brand before, so I'm really looking forward to trying it.
(RRP $14.50 for 200g).
I also really appreciate the packaging on this sample; I love that it's resealable!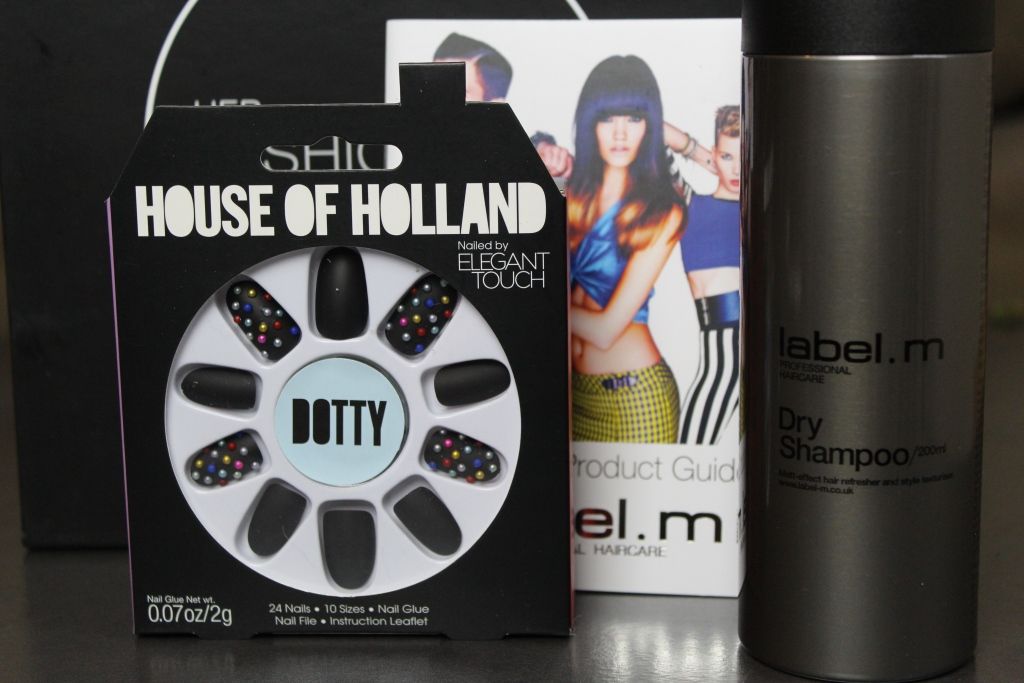 I received the 'Dotty' style of the House of Holland fake nails. (
RRP $15.99)
. It's always fun to have these laying around for special occasions and I really like this design, so will definitely use it.
I also received a full-sized Label.M Dry Shampoo (
RRP $34.95).
I haven't tried this brand before, but have heard lots of good stuff about it. Also, dry shampoo...how can anyone complain about receiving that?
Overall:
YAY! I am thrilled to bits. There is not one product in the box that I don't like, which is a huge difference from the past few boxes. I can absolutely see the value in this box and am pleased to say I will remain subscribed, for now!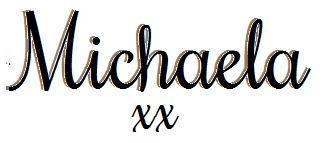 Twitter
|
Youtube
|
Instagram
|
Pinterest
|
Bloglovin