Earlier on in the week, I
wrote about
the new Revlon Lacquer balms. I've also already written up a preliminary review on these, if you want to check that out
here
.
It's well documented on this blog how much I love matte lips, so matte lip crayons?? These were practically made for me!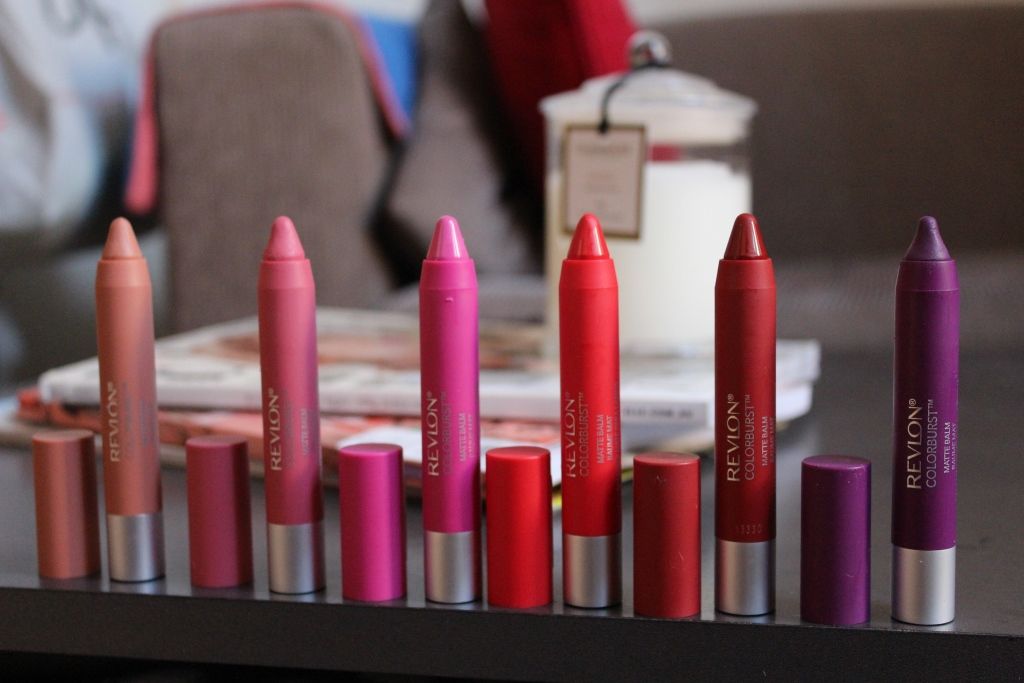 I don't have anything more to say on the packaging, than what I've already said. I love lip crayons. I love the sleekness of these. I love the matte-ness. I have nothing to fault.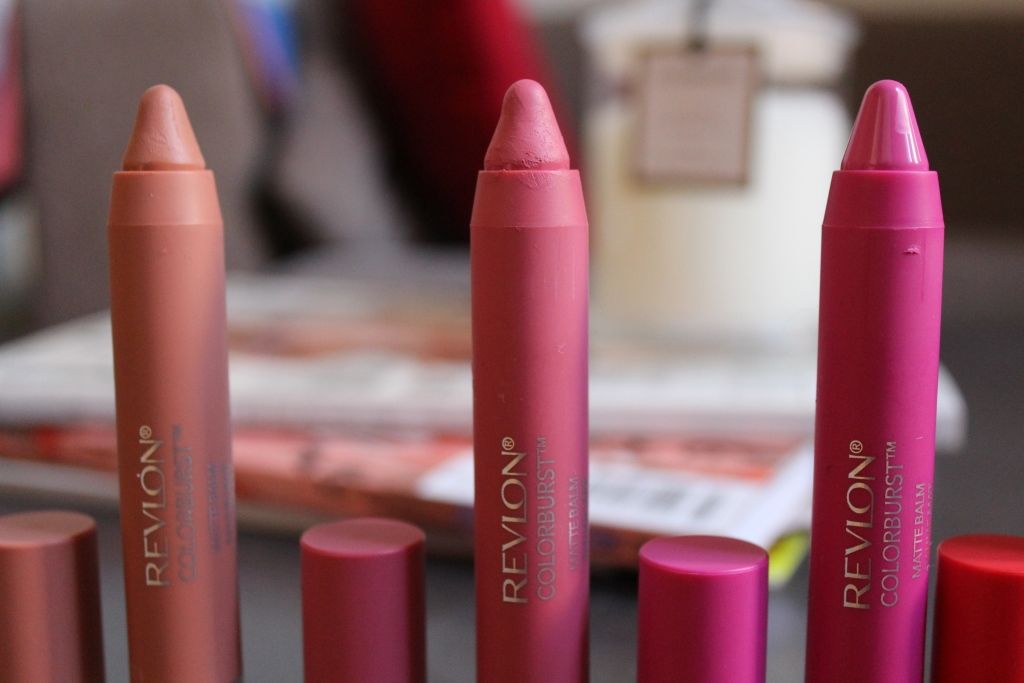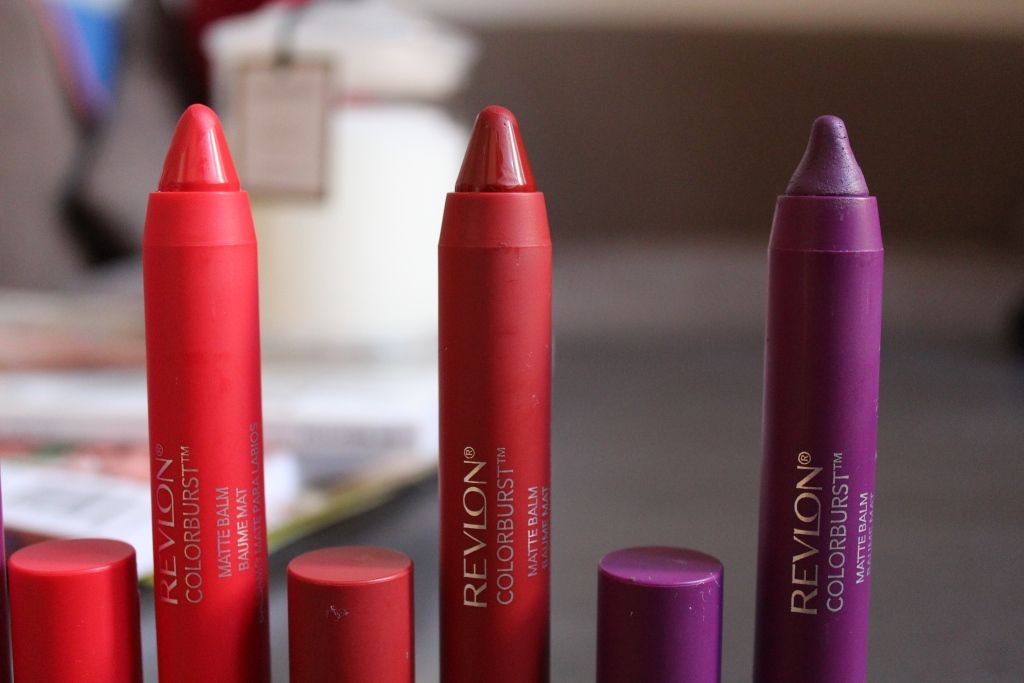 (L-R: 230 Complex; 205 Elusive; 220 Showy; 240 Striking; 250 Standout; 215 Shameless)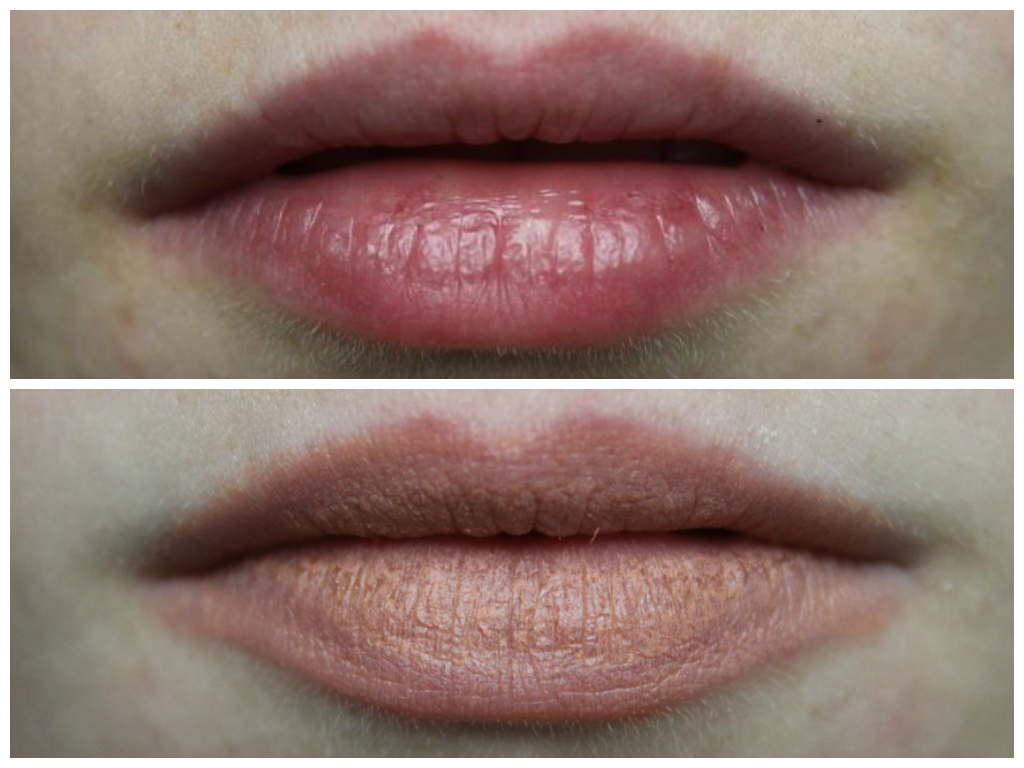 (Top: natural lips (no product); Bottom: 230 Complex)
Complex is a peachy nude. I thought it was a bit more pink when I swatched it on my arm in the store...
I honestly am unsure about this colour. I have tried and tried, and I think it just doesn't work with my colouring. I was really hoping this would be a good matte nude, but I think it's a bit too peachy for me.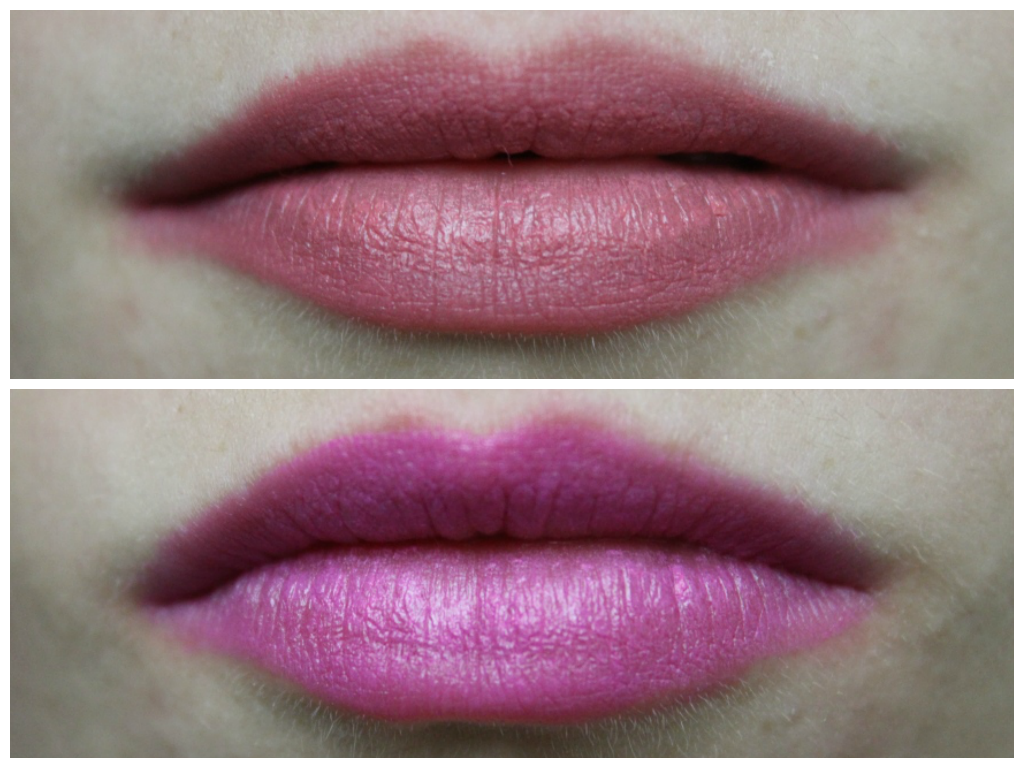 (Top: 205 Elusive; Bottom 220 Showy)
Elusive is a cool toned light pink. I love this colour so much more than I thought I would! This is really office appropriate; it's not quite nude, but it's not a really bright colour either. This one is definitely in the running as one of my favourites.
Showy is a bright, blue-based pink. This colour is lots of fun, and I've loved wearing this with the sunny days we've been having lately.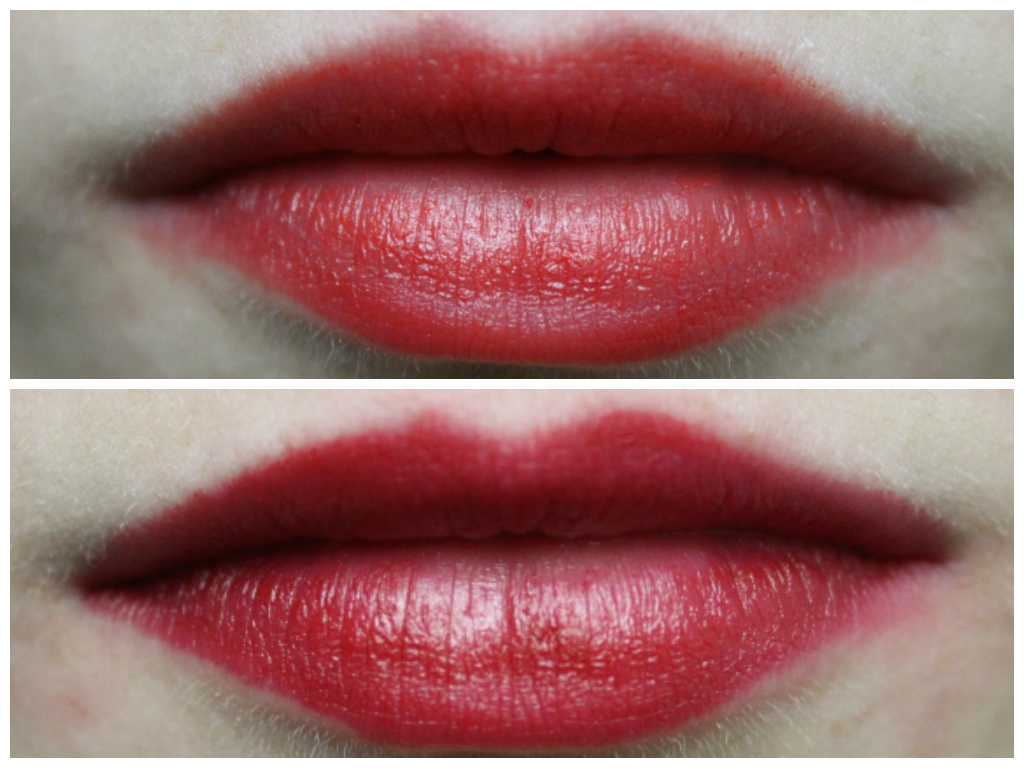 (Top: 240 Striking; Middle: 250 Standout; Bottom: 215 Shameless)
These are both beautiful reds! I think striking is a cool-red, as it almost shows up with an orange hue on my lips.
Standout is a gorgeous, deep berry red. This one is also in the running as one of my favourites. I did find however, that I needed to re-apply this colour quite frequently to keep the intensity up, which is kind of annoying.
I featured Shameless in a
face of the day
not too long ago. This colour is the most intense of all the matte balms, being a deep purple. I bought this one on a whim, not knowing if I could pull it off, but it's definitely one of my favourites for something different. I love the slightly vampish look this gives, and I'm always a fan of a dark lip. This does not last at all when eating or drinking though, and comes off pretty easily.
Overall, I really love these. They aren't that long-lasting though. I was kind of let down by that; I found I was reapplying every 2 hours to stop them from going sheer. Some of the colours came off completely when eating or drinking which is a bit of a shame. They are really hydrating though, and feel like a balm on the lips (not that the name gave that away or anything). There is a slight peppermint smell, but I think it's a lot more subtle than some of Revlon's other lip products. There's also a wide variety of shades so I really think there's something for everyone!
AND! Now for a sneaky giveaway! I love these so much that I wanted to give some to one of you guys!
I have 220 Showy, and 135 Provocateur (from the lacquer range...check out
this post
if you missed it for more details). To enter, all you need to do is fill out the rafflecopter below!
(I know, I know. But it makes it super easy for me to keep track of all your answers, and I swear there's not a billion entries. All you need to do is leave me a comment and follow on either bloglovin or GFC! (Or both...you get an extra point for both) Too easy!)
Giveaway Terms and Conditions:
This giveaway is international, and winners will be drawn on the
23rd June, 2014.
You must be over the age of 18 to enter, or have your parent's or legal guardian's permission. All entries will be checked and verified. The winners will be decided on 23rd June, 2014, based on creativity of response, at the judge's discretion. The winners will have 24 hours to respond, and if no response is given, a new winner will be drawn. The prize will be mailed out using regular Australian Post within a week of responding. If the winners would like registered post or tracking, they agree to pay the costs of this.