A few weeks ago, J went away to a conference for work. I was pretty happy when he returned because he came bearing gifts (
and of course because he was back at home)
!! These were little samples and bits and pieces he received in a 'goodie bag' when they got to their hotel.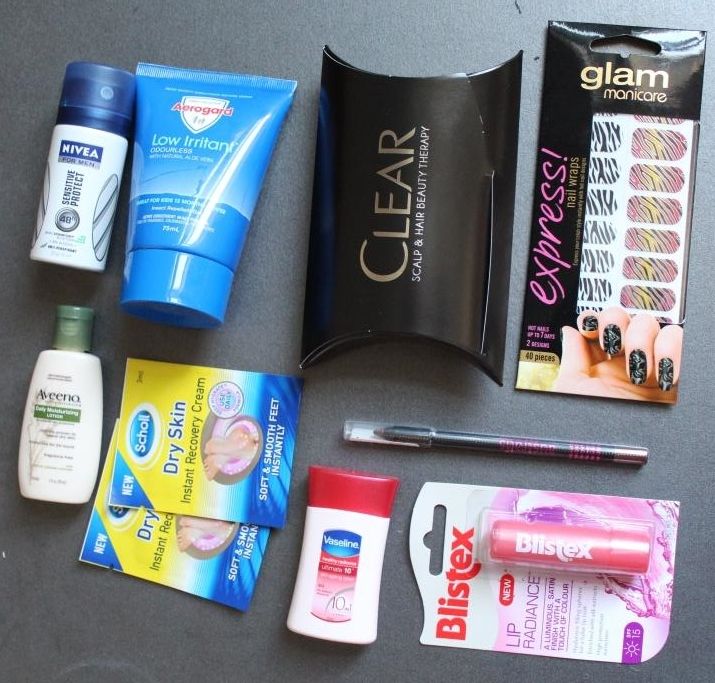 Aerogard Insect Repellant Gel (75mL)
I'm mildly allergic to mozzies, and get big welts when I get bitten so this is always good to have on hand!
Nivea for Men Sensitive Protect Antiperspirant (22g)
I don't even care that this is for men, I claimed it anyway. Travel sized deodorants and anti-perspirants are great for throwing in my gym bag or my pole bag.
Aveeno Daily Moisturising Lotion (29mL)
I have used this moisturiser before and really like it, so always happy to have a travel sized version. I love this one in particular because it is for chapped or cracked skin, which is great for my eczema. I will throw this one in my handbag.
Scholl Dry Skin Instant Recovery Cream (2 x 3mL)
oh the dreaded sachet! This cream apparently exfoliates your feet and moisturises at the same time, making your feet gentle and smooth.
Clear Scalp&Hair Beauty Therapy Nourishing Shampoo and Conditioner (both 50mL)
These are pretty much the perfect travel size shampoo and conditioner. Clear is a new brand on the market and I haven't had the chance to try their products yet.
Blistex Lip Radiance
Score! I love Blistex lip balms for when my lips are chapped so I was pretty happy to receive this. I love that it has SPF 15 too, as well as a touch of colour.
Glam Manicare Express Nail Wraps
So the designs on these are not normally something I would go for (especially the funky coloured one). That being said nail wraps are expensive so I'm pretty happy I can try these ones out and then if I like them I can buy designs I actually would wear!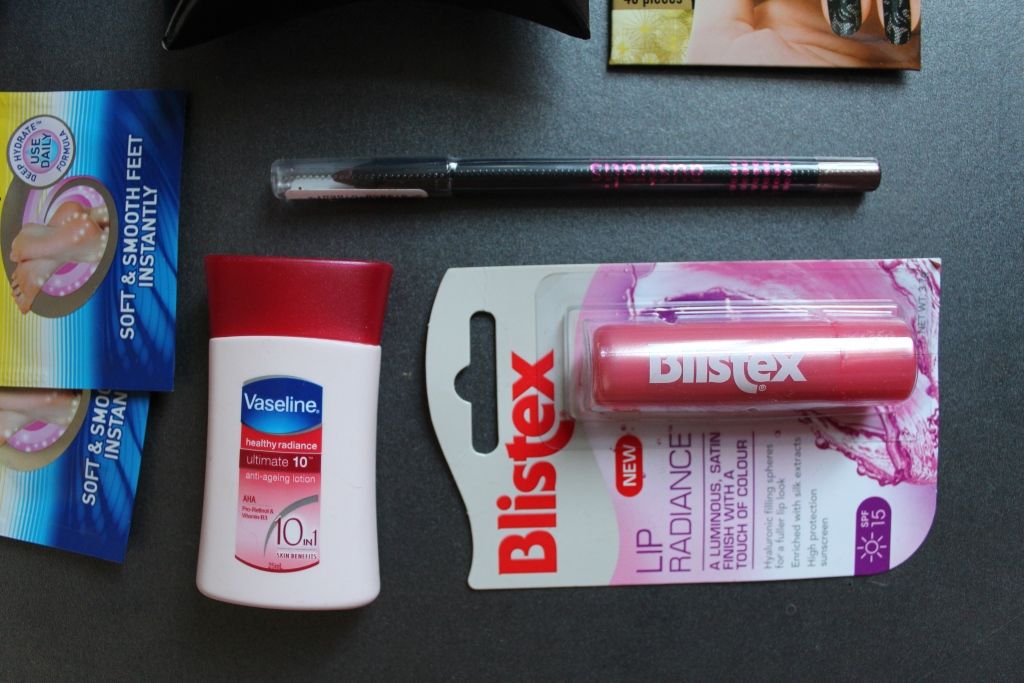 Vaseline Health Radiance Ultimate 10 Anti-Ageing Lotion (25mL)
this bottle is so, so cute and tiny. I love trying out new moisturisers so it's good to get a good sample size like this one.
Australis 10 hour wear waterproof eye pencil in Bombastic Bronze
I really can't say anything negative about getting this! This is a smooth, creamy eyeliner and is a really pretty colour. It's almost a shimmery brown, rather than a bronze. I've been eyeing these off in the shops so I'm pretty sure now I'll need to buy the rest of the range since I love this one so much!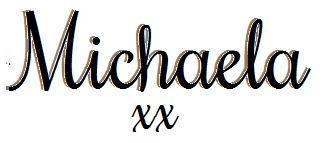 Twitter
|
Youtube
|
Instagram
|
Pinterest
|
Bloglovin