I received the December Lust Have it box last week, but was flat out and didn't have a chance to write up a post about it before Christmas!
So firstly - no make-up case. In fact, the products were literally just in the postage box. I don't know why, but it disappointed me. I was really looking forward to what this "new range of collectible packaging" was going to be. Anyway, let's get on to what was in the box!
So the new brand partner is Benefit! That is pretty exciting - there are so many of their products that I've wanted to try and never got around to so hopefully some of those will be in future boxes.
1. Benefit 'They're Real' Mascara
8.5g = $38
I received a 3.0g sample. I have had a chance to give this mascara a go, and first impressions are that I really like it. Whilst I love the length and volume it gives, I hate how stubborn it is on my lashes, and I struggle to get it off at the end of the day. I couldn't see anywhere on the packaging that this was waterproof, so that did bug me somewhat.
2. Marc Jacobs Daisy
This one was a "bonus sample" so it's not included on the back of the card. I do love Daisy, and wear it most days in Summer. Although it is lovely getting bonus samples it sucks getting one you already own.
3. Pelactiv Facial Refiner Deep Cleansing Scrub
150mL = $49.
I received a 50mL sample. My pores have been clogged to the sheep-house lately, and it is driving me mental. So I was really excited to get this in my box. I think I'll do a proper review on it once I've used it to let you know if it's any good or not. The info on the card says it will "dissolve dead skin cells and decongest pores". No idea how it will dissolve my dead skin cells, but hopefully the second claim is true!
4. Naked Tan Shimmer
150mL = $29.95
I received a 30mL sample. I quite like the packaging on this, I think it's plain without being boring. This is supposed to help me "enhance my inner sparkle" according to the info card. I've never used a shimmer before so I've not been game enough to give this a try. Tips?
5. Glasshouse Fragrances Hand Creme
140mL = $24.95
I received 2 x 5mL samples. I absolutely adore the scent of Glasshouse candles, but can't burn them because of their wax content. Maybe their hand cremes are the answer to my problems!? I've used the Marseille Gardenia creme, and I love it! Lightweight and non-greasy, 'nourishing' is a great way to describe it. It really does make my hands supple.
6. Catwalk by Tigi Sessions Series Finishing Hairspray
250mL =$29.95
I received an 80mL sample of this - a great travel-sized hairspray. I seem to always get hairsprays in these boxes. I really like the smell of this one, and hopefully it works well at holding my hair without making it feel like straw.
7. Lust Have It Exfoliating Glove
$9.50
Although I've used cloths, I've never used an exfoliating glove. I assume they do mostly the same thing. I honestly did not even know LHI had their own line of products. I'm okay with them including it in the box because this box already had quite a few great products in it.
We also received a candy cane, but I may have eaten mine before I got a chance to photograph it. Not even sorry. Overall, I'm really happy with this box and think there was a good mix of products in there. I'm really excited they now have Benefit on board and can't wait for next month!
What did you receive in your last beauty box? Have you used a body shimmer before? Give me tips!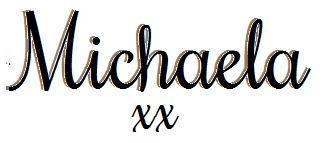 Twitter
|
Youtube
|
Instagram
|
Pinterest
|
Hellocotton
|
Bloglovin