Following on from my
Christmas Gift Guide...for him
I present to you, the Christmas Gift Guide...for her.
P.S. I love everything in this collage...so if you're looking for a pressy for me *hint hint* hehe!
Girls are so much easier to buy for than guys, but if you're still stuck for ideas, how about something like this:
1. Candles
- Almost every major candle company release special limited Christmas edition candles around this time of year and they make perfect gifts! I love these ones from Ecoya, but Glasshouse also do some great smelling ones.
2. Make-Up
- If you're not sure what specifically, then a best-seller like the Urban Decay Naked 2 palette is a great idea. Most make-up counters have really helpful staff, so don't be afraid to go in and ask!
3. Skincare
- I've included a photo of the Dermalogica Pre-Cleanse because I've fallen in looooove with it, haha, but some great skincare is appreciated by almost everyone!
4. Clothes
- You could go with something festive, like a holiday themed shirt or jumper, or something like shorts or a classic blazer. Spikes are sooo in at the moment, and totally not goth at all (14 year old me was so ahead of the fashion, clearly).
5. Tea
- T2 have some beautiful tea gift sets for tea enthusiasts of all ages.
6. Stationery
- I really don't know many people who don't like nice, quality stationery. If the lady you're buying for works in an office or is going back to uni next year, think about investing in some nice stationery for them!
Anything here catch your eye? Is there a particular lady in your life who is hard to buy for?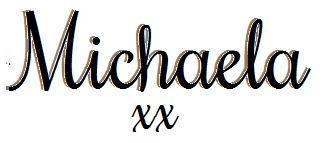 Twitter
|
Youtube
|
Instagram
|
Pinterest
|
Hellocotton
|
Bloglovin