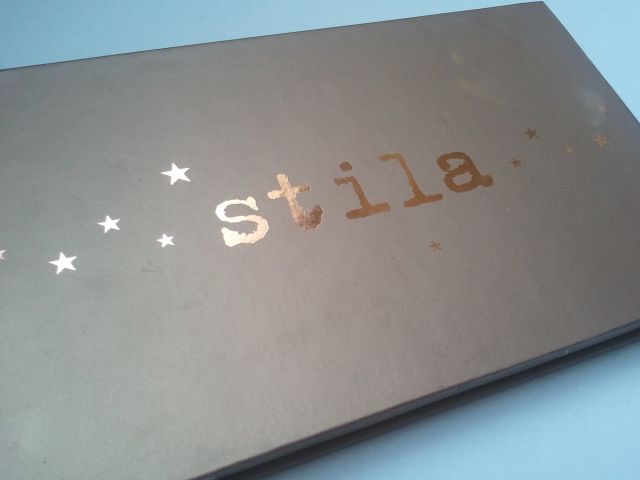 Firstly, let's start with the packaging: the palette is housed in a cardboard box. It's a nice, small rectangle (slightly bigger than my whole hand) so doesn't take up too much space and doesn't use unnecessary packaging. It does get dirty kinda easy though, and I'm honestly not too certain how well it would fare in strenuous travel. There's no magnetic closure or anything like that on it, so if you were to carry it with you it may just snap open. If you travel with make-up a lot, I would recommend de-potting these. If you are going to be using it only in the bathroom, it would probably be fine.
The back lists the colours, and rather than a mirror, the the front inner cover has a nice little quote "believe in the beauty of the future".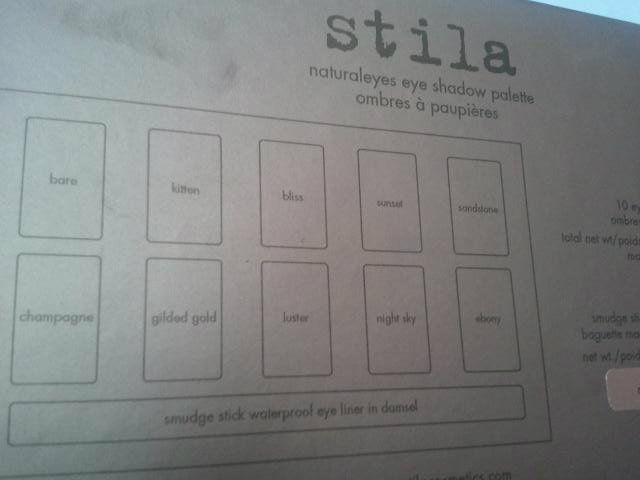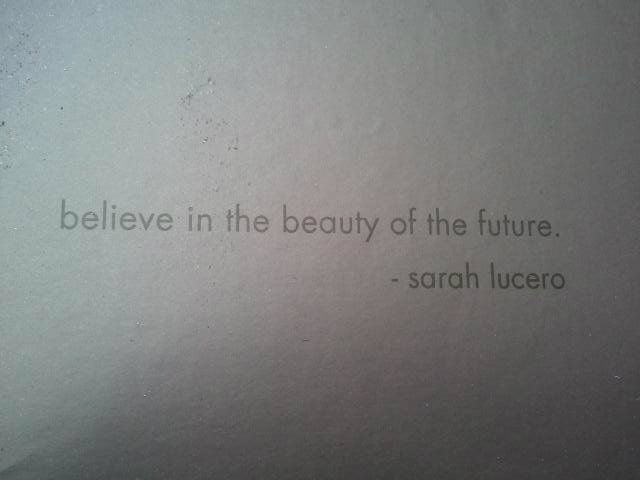 The colours are beautiful - lots of nude colours, but there's also a couple of darker ones which is nice for a darker, nighttime look.
All the colours are pigmented, soft, creamy and really easy to work with. The only exception to this would maybe be gilded gold (bottom row, second from left), as it's quite glittery.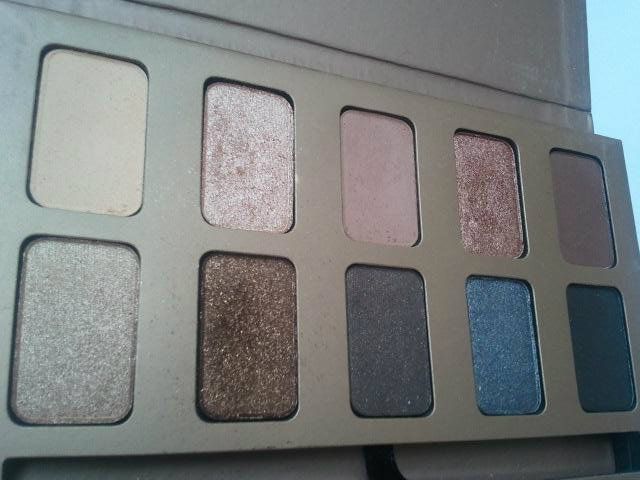 (T-B) Kitten, Bare
Bare is the first colour in the palette, a matte ivory shade. I really like this colour as a highlight or an inner-corner colour.
Kitten is the next colour, and my oh my do I love this one. It's a shimmery champagne colour with pink undertones. However, I've read reviews that if you're of an olive complexion it may show up just white so maybe stay away if this is you. I personally love it. It's easy to swipe over the lid with some eyeliner for a put-together, easy daytime look. Less is definitely more, as it can be easy to over-do due to the amount of shimmer.
(T-B): Sunset, Bliss
Bliss is another matte colour, in a beige-y pink. It's dark enough to be used as a crease colour alongside bare, but can also be used as a colour on its own.
Sunset is described by Stila as a "shimmery canyon pink". I don't really agree with that description as it's quite coppery. As you can see in the above swatch, it almost looks a little like gold leaf with pink undertones. It is a beautiful colour though, and one I reach for often.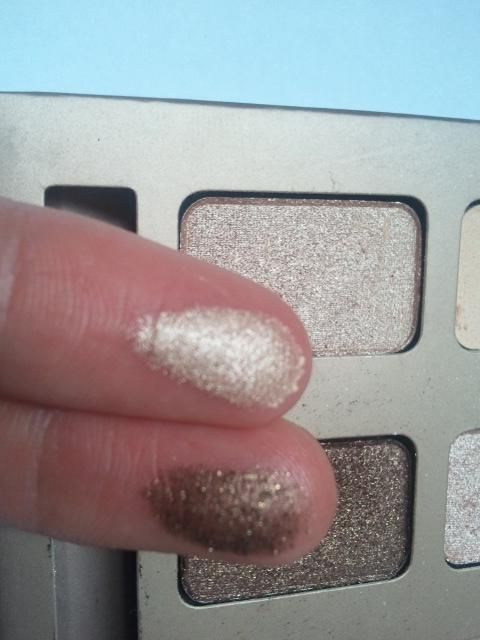 (T-B): Gilded Gold, Champagne
Champagne is a beautiful shimmery gold, much like Kitten but without so much pink. If you were darker in colour, I imagine this colour would be much better suited, and more universal.
Gilded Gold is a really shimmery (almost glittery) gold colour with orange/copper undertones. I used this for the crease when
I did the makeup for my sister's formal
, and was actually really surprised when I blended it out to find the copper / orange tones peeking through. That didn't suit the look I was going with, so I made sure to not blend too much with it. I think if you were going to blend this with a darker, brown-y colour you could probably negate the copper.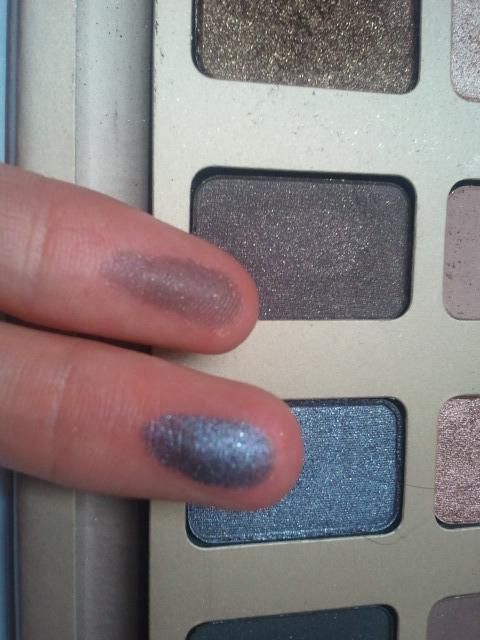 (T-B): Night Sky, Luster
Luster is a gold-y brown colour - one that I think works perfectly with Gilded Gold. This colour is a little more flat than the other shimmer colours.
Night sky is a really bright, shimmer blue. To be perfectly honest, I'm not entirely confident with blues and haven't used this one yet.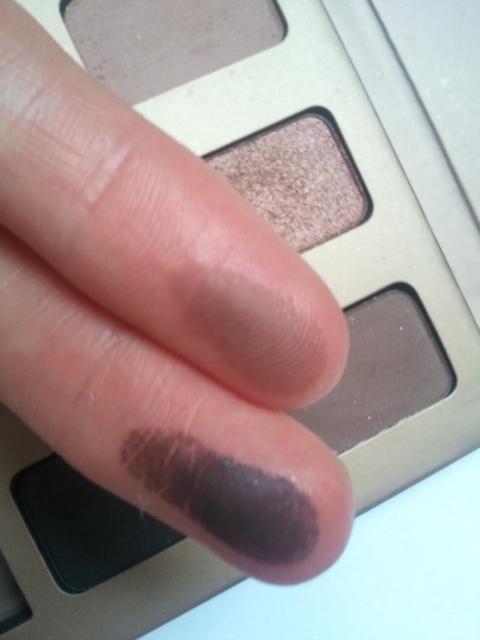 (T-B): Ebony, Sandstone
Sandstone is a matte light chocolate-y brown colour, which is beautiful as a base, or as a crease colour. I personally like using matte's with shimmers to add a bit of depth, and this is a really great, universal colour that will work with so many different shades.
Ebony is a dark, matte black.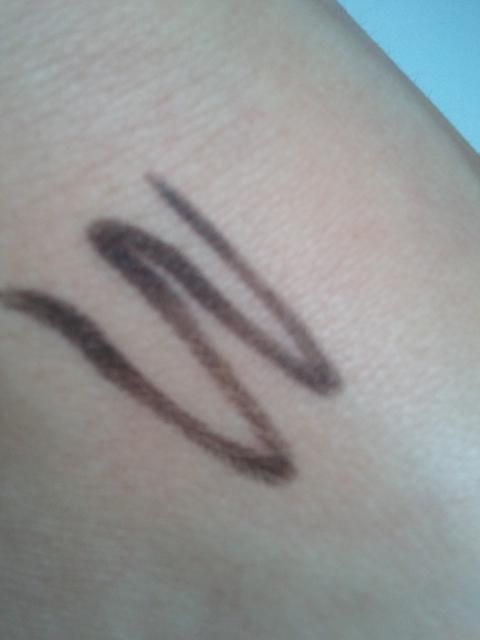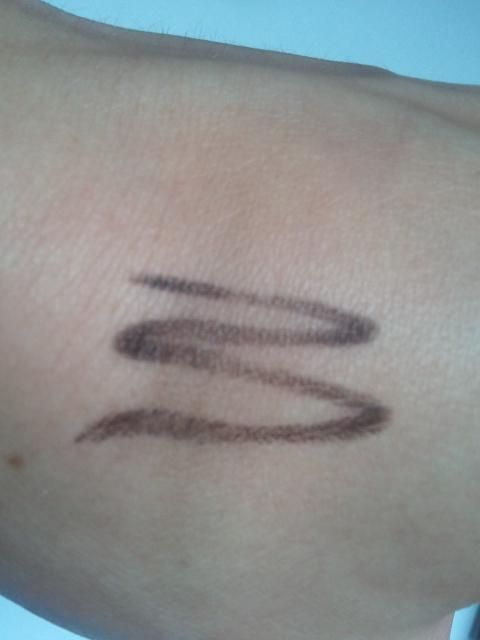 The palette comes with a smudge-stick waterproof eyeliner in Damsel, which is a dark brown. Honestly though, it could be black it's that dark. The second swatch in the above photo is after I've smudged it with my finger. As you can see, it hardly moves and it has excellent staying power.
The palette also comes with a mini booklet containing 6 looks you can do with only the palette. I think this is a great inclusion if you're new to eyeshadow.
Overall, I love this palette and use it frequently. I like that it's different to the Urban Decay Naked palette, yet is still quite neutral. If you are new to make-up and wearing eye-shadows I would recommend this one over the UD Naked - this is great value (12 eyeshadows and an eyeliner for AUD$39) and the inclusion of the booklet helps to combat any feeling of being overwhelmed by choice with simple, step-by-step instructions.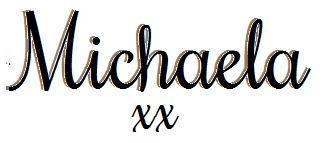 Twitter
|
Youtube
|
Instagram
|
Pinterest
|
Hellocotton
|
Bloglovin